Nowadays any business without a website is doomed to fail. I'm not going to intimidate, but virtually "90% of searchers haven't made their mind up about a brand before starting their search ©" (Digital Marketing statistic of Omnicoreagency research). That's why having a website is not a feature, but rather a must-have now.
There are different ways to build and launch the website, but probably the most effective is using a CMS (content management system) solution. A CMS platform is a software application that allows to build, manage, and optimize a website quite easily. Due to the great diversity of options to choose from, selecting a place for a website becomes a real challenge nowadays.
In this article, I will unclose the best CMS and forum boards in 2021, according to the usability and functionality they offer. Note that this article is supposed to guide not only newcomers but the experienced website runners as well. If you already have chosen a CMS for the web project but feel that it reached its maximum, you always have an opportunity to move your content to another platform fully automatically.
Let's get the award ceremony started!

Top CMS platforms:
WordPress
Drupal
Joomla
Squarespace
TYPO3
Wix
Best Forum platforms:
bbPress
vBulletin
phpBB
SMF
Let's review all of them a little bit detailed.
Squarespace
Squarespace is actually not a content management system but a website builder designed to help creative people build their own websites and showcase their work, regardless of their technical ability. To start a website on Squarespace you need to create an account, choose a preferable template, and begin creating a totally unique and professional looking website.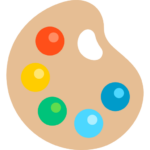 What is so special about Squarespace that it deserves to be among the top CMSs? 
All-in-one notion (building, customizing and managing a website takes place within one platform); 

Responsive templates (both large screens and small mobile devices will display your website good looking);

Designer-oriented (photographers, artists, designers – anyone who loves creativity and wants their website to look as good as the content they're showing off online will find Squarespace just perfect).
WiX
The same as Squarespace, WiX functions as a service, more than a product. You sign up for a plan, and then use its browser-based templates and tools to create a website. As a rule, when thinking about creating a website, most people imagine long and puzzling lines of code. But it's not in the WiX case. Its drag-and-drop system virtually stole the hearts of millions. But Wix has disadvantages too.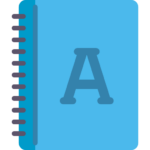 The most exceptional features of WiX are:
Drupal
Drupal is one of the best web content management platforms popular among Government institutes, global organizations, and educational establishments. It is a robust CMS that is used by professional web developers throughout the world. Btw, Drupal has launched long ago in 2001, which makes it one of the oldest CMS on the market. But this fact only empowers Drupal's stability and usability. And you are able to migrate it automatically anytime.
Why choose Drupal in 2021?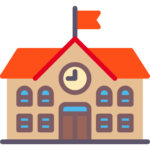 Security-obsessed (do you know that

Drupal is considered to be the most secure platform

ever?);

Drupal offers the most functionality if compared to any other platform (menu management, RSS-feeds, user account registrations, system administration, graphics tools and much more);

The massive worldwide community of like-minded people (as far as Drupal is rather a developer-oriented platform, there you will meet a plethora of developers who are passionate about Drupal and who tirelessly work towards enhancing Drupal's functionality and security).
Joomla
Being not so complicated as Drupal, but still not so user-friendly as WordPress is, Joomla stands right in the middle – golden mean, I'd say. Joomla is one of the world's most popular and widely used content management systems. Its flexibility, ease of use, scalability and the fact that it is Open Source makes it an obvious choice for managing website content, pages, and other functions.
What is so special about Joomla?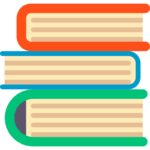 Documentation is our all (I bet you wouldn't find a platform with a richer

document base

than Joomla has; this automatically proves Joomla's reliability);

A huge online community of volunteers and supporters (in case of a disaster – you know that you're not alone);

A fantastic option for membership-based sites, like multimedia and social network sites.
WordPress
It's not a secret that WordPress powers one-third of the whole internet. It is an online, open-source website creation tool written in PHP. To put it simply, WordPress is probably the easiest and most powerful blogging and website content management system in existence today. Why did I say blogging? That's because at first WordPress was created only with blogging in mind, but thanks to many factors it has developed to a super-functional and user-friendly CMS platform no matter what the aim is.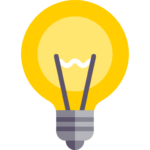 The reasons to choose WordPress in 2021:
User-friendliness (this notion comes to mind when hearing WordPress)

Best CMS for forum and blogs – free access for creating content even for new users, who don`t know specifics of work of CMS
Countless range of themes and plugins (it's not an exaggeration, but I guess there is no exact figure of them)

Community ("Again?", – you might think. I know that I mentioned this very feature two times already, but believe me, such a responsive community as WordPress has, you will find nowhere –

WordCamp

is a proof)
Poor Fellow – TYPO3
Just like it happens at each ceremony, we also have a name of a CMS platform you'd better not use in 2021.
Why TYPO3? In general, TYPO3 is a very powerful and expanded CMS with huge possibilities, but not in each case. The script of TYPO3 is developed as Open Source and is chosen mostly by more advanced programmers looking for a comprehensive application with many functionalities and are willing to invest much time in studying it.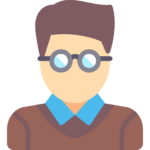 Installation takes much more time and efforts than you need for other CMSs;

Server demands are more significant due to the expanded modules TYPO3 offers;

The most code-needed CMS.
Communication is our all. As a business owner, you do want to know what are the clients' needs and likes. And for sure you want others to be able to see that people use your service or buy your product and are satisfied.  
A minute of statistics:
97% of shoppers say reviews influence buying decisions 
Well, to create a proper space for effective communication a website owner has to turn to a forum board selection. And now, we will have a short excursion into top forum platforms for 2021.
bbPress
Actually, bbPress is a plugin. Yes, you've got it right. Just download it from the WordPress Plugin Directory, and here you go. bbPress is a simple, free forum CMS, that helps you add a forum to WordPress using many of WordPress's native features.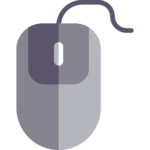 As far as the forum is a natural part of your WordPress site, you'll be able to easily take advantage of the WordPress user registration system, along with the huge selection of WordPress plugins.
Unlike other forum software, it doesn't take up a lot of resources to launch;

It gives the ability to create multisite forums;

Has customizable templates, and built-in support for preventing spam.
vBulletin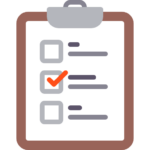 According to some sources, vBulletin is the most installed internet forum software on the internet. It's a commercial forum software package that runs many of the web' largest discussion boards.  For sure we can't treat it as one and only, but taking into consideration all the features vBulletin offers, this fact is difficult to doubt. vBulletin is one of the best forum cms since its creation.
Goes with at least 15 themes with different colors and look. (each of them is possible to customize separately in the style variable editor);

Allows setting the file size and resolution limits by type. (thus you can limit uploads to your web server and avoid server storage to be full);

Let you get an overview of the forum activity thanks to many different statistics & logs panels.
phpBB
Websites that are powered by phpBB are frequently used to provide support, facilitate community interaction. It enables individuals and webmasters to set up community bulletin boards in minutes to stay in touch with a group of people or ideas.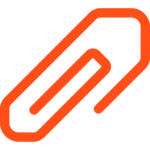 phpBB was released under the

GNU Public License

and can be modified and expanded upon;

A variety of add-ons and other third-party modifications are available for free;

phpBB has a large and active user community, with many contributors producing third-party tools to extend phpBB's functionality well beyond what's possible with the core product.
You'd better stay away – SMF
And this year's runner-up is Simple Machines Forum (SMF). I'm not going to say that it's terrible, useless and weak, on the contrary, SMF is considered to be the most affordable board. But it's a bit outdated right now.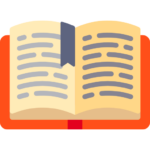 Using SMF, you have to be careful that your theme matches the forum version.  Otherwise, there could be time-out errors for individual login boxes;

Be ready to dig through the code if you want an effective forum board.
Closing Ceremony
That was the selection of top CMS and forum platforms in 2021. For sure the list can be expanded because there are so many great platforms for both website and discussion board running. If you have some more options to add, feel free to share in the comment section, we will be glad to read about your favs.
Have you recognized that the current CMS doesn't meet your requirements anymore? In case you want to migrate your website to a WordPress CMS you can order Design customization! Check out the information about Design service in this video:

Also, remember that there's always a place for experiment and just in a few clicks you can quickly move all your content from one platform to another in a fully automated way. Not sure about your decision? CMS2CMS migration service allows you to try free demo migration before the final moving to a new web-house. Do what you like and stay on top!
The following two tabs change content below.
Valentyna Tysiachna
Valia is a vivid CMS platforms observer, that's why she found her dream job of marketer manager at CMS2CMS migration service. Keen English learner, music lover and passionate content writer, she enjoys constant improvement and is open to challenges.
Latest posts by Valentyna Tysiachna (see all)