Wix and WordPress are considered to be the most user-friendly CMS platforms. But many people don't know which one to choose and which will suit their needs. So, let's analyze both these platforms to find out which one is better for you. And in case you already have a Wix website and it isn't good enough for you, you'll see how to migrate Wix to WordPress with your current site design!
What You Should Know about Wix?
Wix is a free website building tool that doesn't require any coding skills. But nevertheless, Wix doesn't allow you to alter the website HTML or CSS codes and as a result, you can't make any design modifications. Although Wix supports its users with a great collection of templates, you should be careful when choosing one because once you opt for a template for your site there wouldn't be a way back, you won't be able to change it to another without losing all the data. Wix is designed to create different kinds of websites but it can also be used as a start point for blogging. This platform comes with many benefits for a novice, such as intuitive interface, drag-and-drop building method, and excellent designs. There are some negatives, amid the pros. And it does have a lot of negatives from an SEO perspective. When WordPress comes with large customizability options, Wix is a perfect alternative for small and simple sites. If you've selected Wix and want to expand your project's capabilities, the constraints of the platform will impact the development that follows. Plus, you're not even running the website because it's built on its own platform.
Characteristics of WordPress
More than 38 percent of the websites are driven by WordPress — a number that grows every day. With WordPress, anything from basic websites to blogs, complicated portals, and business websites, and even apps, can be created. WordPress blends user- and publisher-friendliness with developers' under-the-hood sophistication. This helps it to be flexible but still easy to use. There are thousands of plugins that expand WordPress functionality, so the real scope is almost infinite. You are also able to use the WordPress code to do anything you want, expand it, or change it in some way or use it for commercial projects with no license fees.
WordPress is an open-source content management system which in contrast to Wix, requires some coding skills but it enables you to create your own, unique website design. It should be mentioned that it is very easy to work with WordPress and even a schoolboy can handle its coding system. This CMS platform allows you to customize a website according to your needs and demands. Moreover, WordPress is one of the most SEO friendly CMS platforms on the internet. Also, it provides the possibility to install many different plugins! But there are cons too: WordPress is a CMS platform that makes it a popular target for hacker attacks. However, plugins that actively avoid ransomware attempts will improve your website security.
Make a choice: Should you Migrate Wix to WordPress?
So, Wix can be an alternative platform in case you are looking for a no-coding solution. But if you want your website to have a more professional look and rich function system then WordPress suits you best. In case you have started your website with Wix and now you would like to have a site built on the WordPress platform, don't worry there is no need to create a website from scratch. You can easily migrate Wix to WordPress. CMS2CMS service will move your content in an automated way. In other words, you have to follow an easy step-by-step instruction in order to complete the Wix migration in a few minutes.
How to Migrate Wix to WordPress
Create a new one or sign in via Facebook or Google account.
2. Select the current CMS platform and specify its URL
You have to identify your Existing site info, and then Press the 'Verify Connection' button.
3. Migrate to our Test Site or Enter your new CMS information
4. Set Up Free Demo Migration
Please, select the Entities you want to migrate and Additional options like images, galleries, 301 redirects. Then, press the 'Start Free Demo Migration' button!
5. Check the results
After pressing the 'Request Design' button you will be able to check the Design packages and select the most suitable one!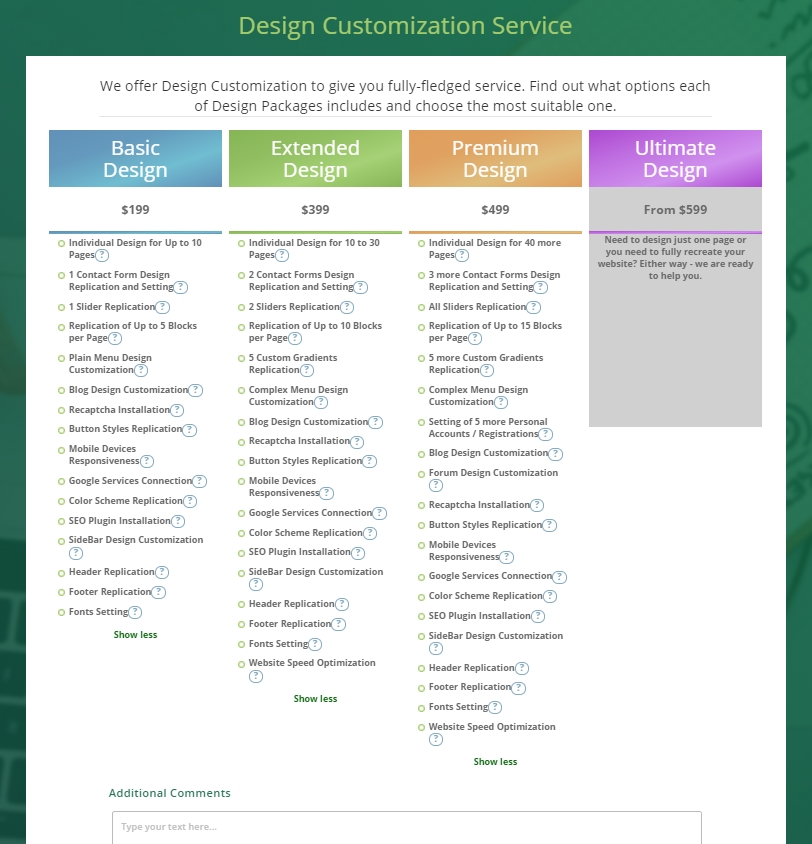 In case you are satisfied with the results you can add or delete Entities, Insurance and start Full Wix to WordPress Website Migration. 
Choose 'All-in-One options' – it includes the migration of all the options listed above for a reduced price.
After that, press the 'Start Full Migration' button to migrate Wix to WordPress completely! (Note that migration time depends on the amount of the content you're up to move to a new website)
How to migrate Wix to WordPress
Сreate your CMS2CMS account or sign in via Facebook or Google

 

Provide the details of your current site and then, the information about the new one

 

Select the entities and additional options you want to migrate and Start Free  Demo migration

 

Start Free  Demo migration

 

Check out your demo Results

 

Complete Full migration and request the Design Transferring if you need it!

 
Looking for a migration solution that can handle all the hassles to migrate Wix to WordPress? Do not waste any more time and breathe new life into your website! Follow this step-by-step tutorial and get your brand-new WordPress website in minutes. Try a free Demo Migration right now and breathe the New Life into your Website! 😉😉😉
The following two tabs change content below.
Valentyna Tysiachna
Valia is a vivid CMS platforms observer, that's why she found her dream job of marketer manager at CMS2CMS migration service. Keen English learner, music lover and passionate content writer, she enjoys constant improvement and is open to challenges.
Latest posts by Valentyna Tysiachna (see all)