Selecting a content management system is not that simple. You need to weigh too many variables and functions, check if the platform fits all your requirements. In this post, you can see the process of migration to HubSpot CMS. It has many benefits and strong features. So, in case you have a desire to see how your content would look on a HubSpot CMS before a full transferring try a Free Demo Migration!
Some information about HubSpot
Hubspot is a well-known CRM (Customer Relationship Management) system, but a lot of people don't know that it can also be a CMS (Content Management System) or a Content Optimization System (COS).
The Hubspot CMS has a lot of things to offer. In common sense, it's not a typical CMS. This framework includes all-in-one components such as blog forms, landing pages, email, and data analytics. It also facilitates campaign automation and lead generation, making Hubspot CMS a perfect solution for many companies. And, of course, this CMS has a complete CRM integration that is necessary for many businesses. If you want to build a website that you can simply get up and run quickly (with a pre-built template), Hubspot is ready to support. The design templates are responsive and can be modified with a drag-and-drop UI.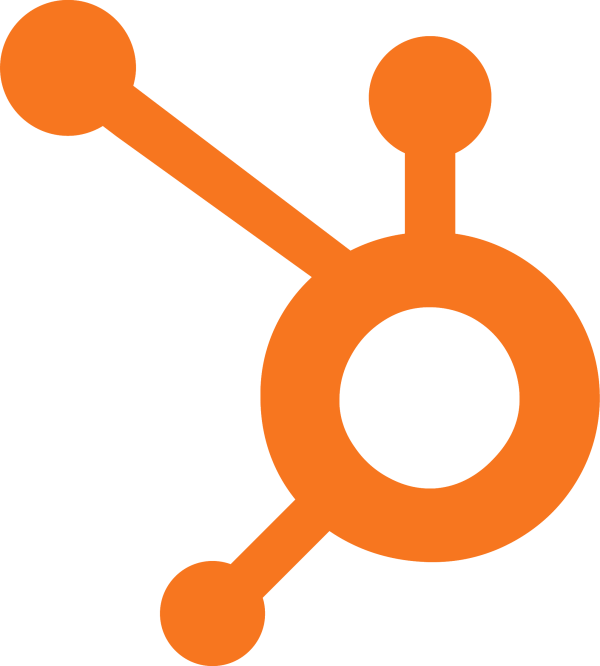 Make the decision: Do you want to migrate to HubSpot?
If you want your website to have a more professional look and a rich feature scheme, HubSpot would suit you better. If you've created your website with some other CMS, and now you'd like to see a site built on the HubSpot, don't worry, there's no need to develop a website from scratch. You can migrate quickly. The CMS2CMS service will transfer your content and data in an automated way. So,  you need to follow a simple step-by-step tutorial to complete migration in a few minutes.
How to Migrate a Website to HubSpot?
Register your account
Build a new CMS2CMS profile or sign in via Facebook or Google Account.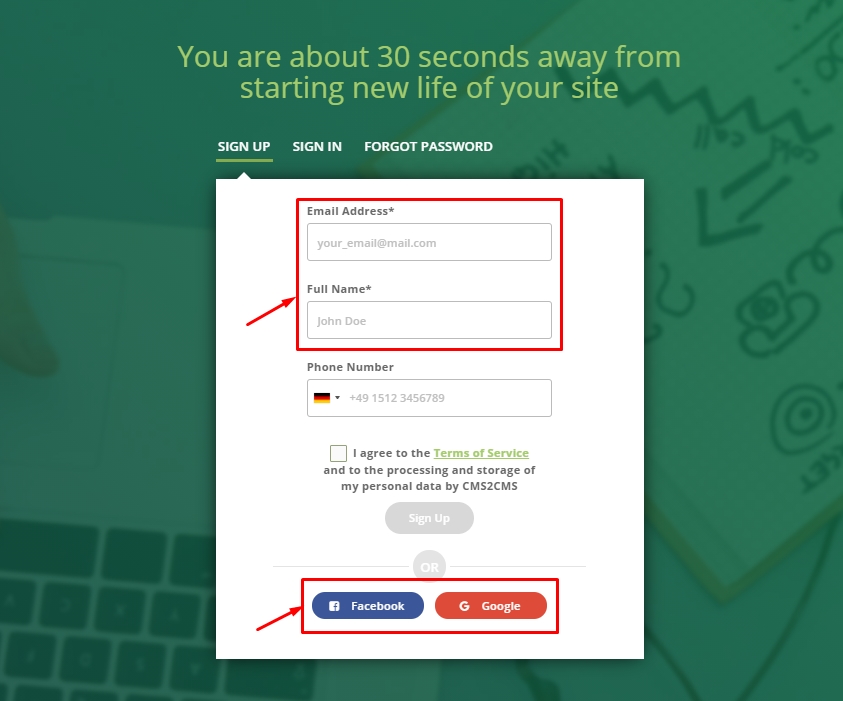 Choose the current platform and insert its URL
You have to provide your Existing site info, establish the connection the way your CMS needs and then Press the 'Verify Connection' button.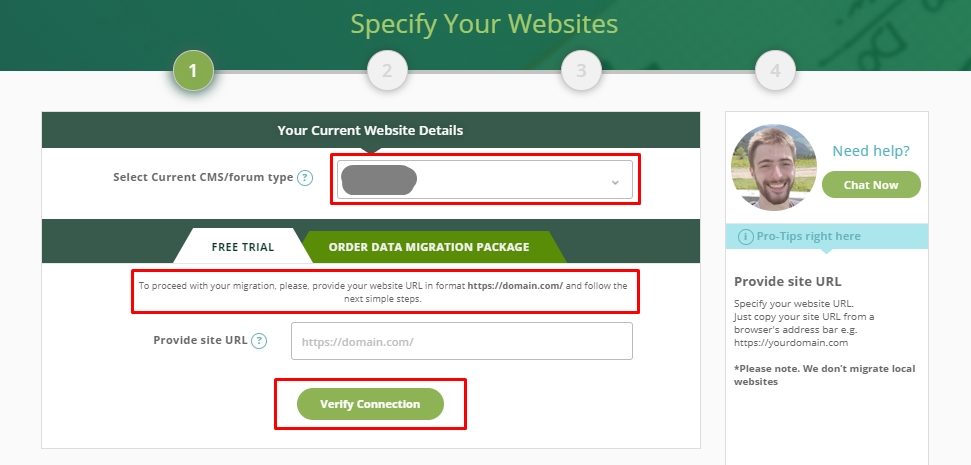 Establish the connection to your HubSpot website
For this, select Hubspot as your Existing CMS, press the 'Authorize HubSpot' button.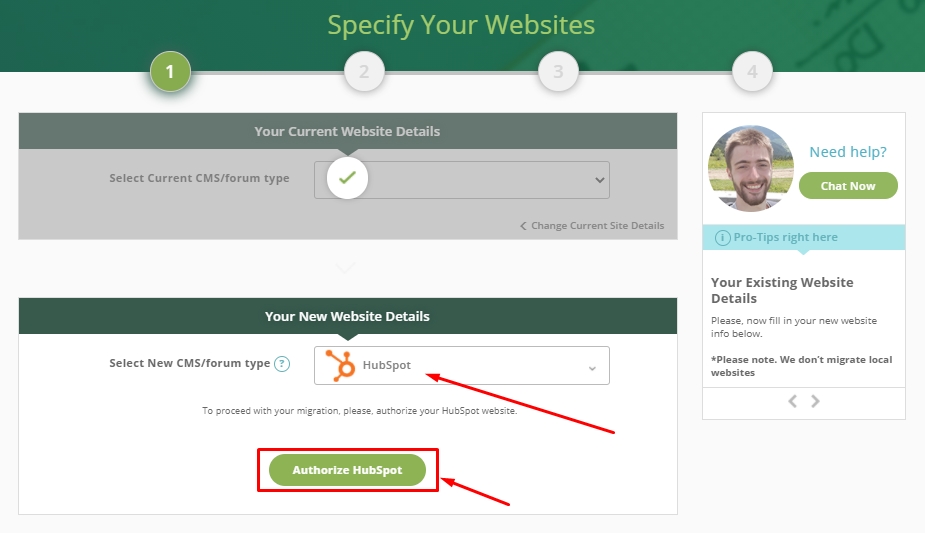 Select the HubSpot website you want to migrate to.

Connect your CMS2CMS account to your HubSpot website – press the 'Connect app' button

Сhoose the Entities and additional options
CMS2CMS allows you to preview the estimated result and try Free Demo migration. Select the Entities and additional options you want to migrate.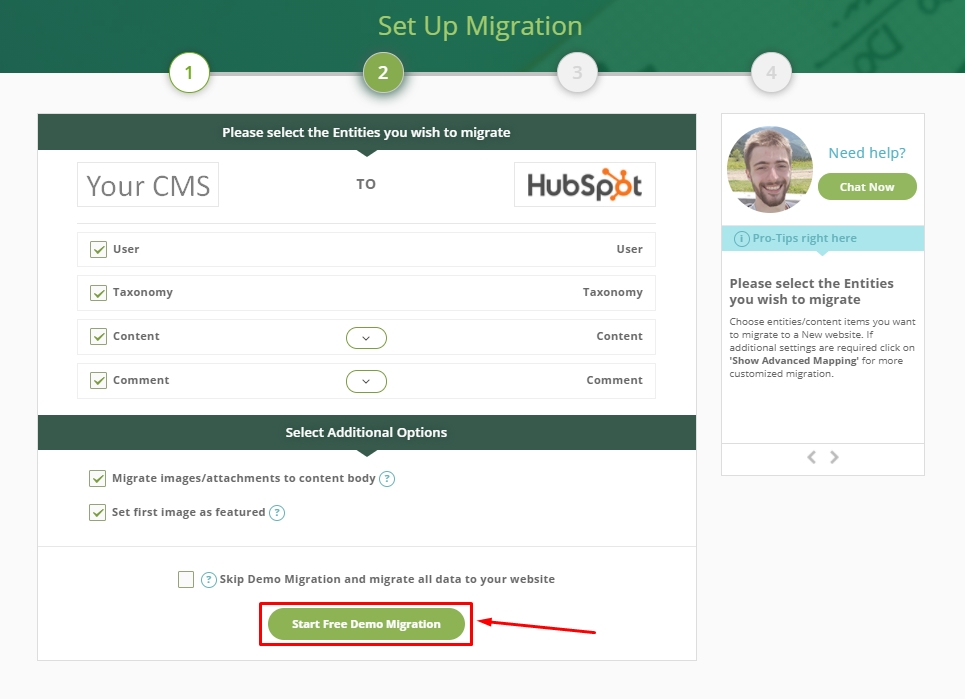 Check the result of the Free Demo
The section displays clickable links. Click it, and you'll see how your transferred posts look like on the new CMS. If you are satisfied with the results, complete the migration.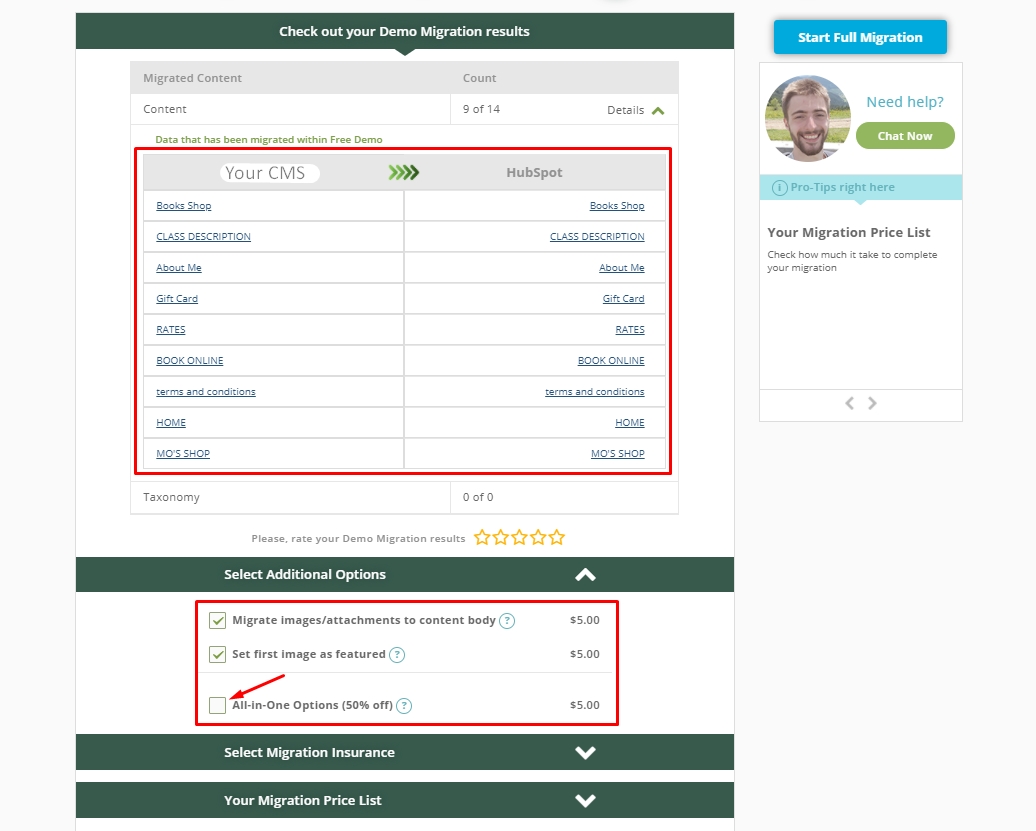 Now you're a proud user of a HubSpot-powered site with all your content on it. Check out the results! You seem to have discovered a useful method for moving data, don't you? Go to CMS2CMS and migrate from your CMS to HubSpot in record time automatically! Try a Free Demo Migration to check out how it works yourself!
The following two tabs change content below.
Sofia Luchyshyn
Marketer at CMS2CMS
Latest posts by Sofia Luchyshyn (see all)