Running a website you may find yourself visiting other forums quite frequent, not to chat but rather to check out what's new, what's in trend or the hottest topics discussed. Once decided to have a forum of your own – you are going to have a hard time choosing between a countless amount of options to get started.
Can a CMS effectively be turned into a forum with all the standard features you would expect? Have you ever been wondering how to enhance your favorite CMS and blog platform with a forum functionality? Is WordPress + bbPress really up for the the task? Let's try to take a deep dive and find an answer to the problem.
Needless to say that WordPress is an award-winning CMS providing all the necessary functions and even more to drive success in one place. It has proven itself as an all-encompassing solution allowing to create any kind of website with any complexity and functionality. Powering approximately 20% of the market share, this software is currently listed the most popular platform out there. So much so that to many it seems the default choice. Website users often find themselves in the need to share ideas, ask questions, and interact with the others around a mutual interest. With a forum building tool like bbPress, you'll definitely have a peace of mind concerning all the inconveniences that a website integration with a forum may bring.
bbPress is a forum application that comes in the form of a WordPress plugin. Though totally independent apart from each other, they  blend in so well, that it would be a crime not to have them together. Now let's focus on the main benefits of bbPress
1. Getting bbPress Up and Running
Installing bbPress is a simple one-click affair, because it's available in WordPress' plugin directory. You can either install it from the repository (with the help of "Add new plugin" button), or via FTP if you prefer to upload plugins. When finished, activate the plugin, and you're all set.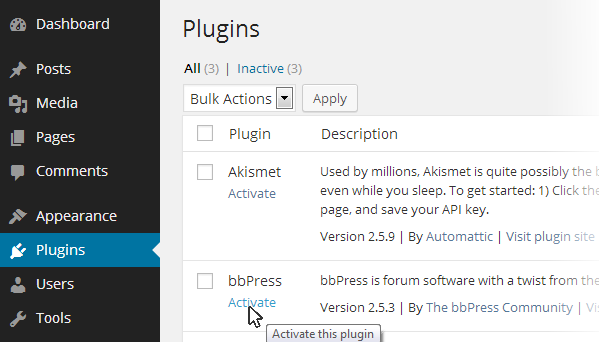 Furthermore, because you have a website up doesn't mean that your work is done. You still need to keep up with its settings and content updates. To reflect it – go to the admin area, find there "Settings". You'll notice there a new "Forums" menu (with a number of settings for your forums, such as whether to allow anonymous posts, how long posters should be able to edit their posts, and how many topics to show per page). Besides, the "Archive" and "Single Slugs" settings are also important because they define the URLs of your forums and posts.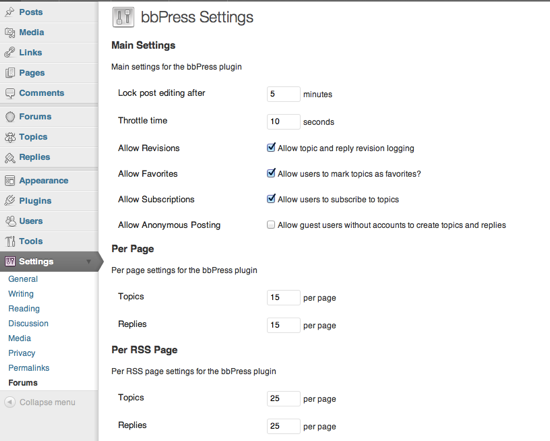 2. Managing bbPress Forum
When you have your forum ready to go, it's time to moderate posts, topics and replies. bbPress comes packed with two ways of moderating: first, with the help of a control bar on each post and the second is by using WP admin. Here all the topics and replies are listed in the same way as comments are displayed. It allows you to go quickly through the whole list without looking at each topic or reply individually. One more important issue to be mentioned is that if you want to make it even easier there's a moderation plugin available. It may come in handy for larger and more extended forums managing.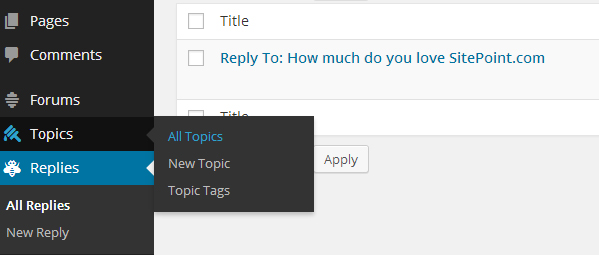 3. Making bbPress Look Good
When you have your forum work well, you might want to make its visual look fit your requirements. How you style your forum usually depends on how much you want to deviate from its default look. If are totally satisfied with it, then you'll be able to make the forum look good and fit your theme just by adding styles to your theme's style sheet. The default bbPress styles can be tweaked quite easily – you just need to add CSS to your theme's style sheet and that's it. But if you want to change things a lot, then you'll probably have to create your own template files.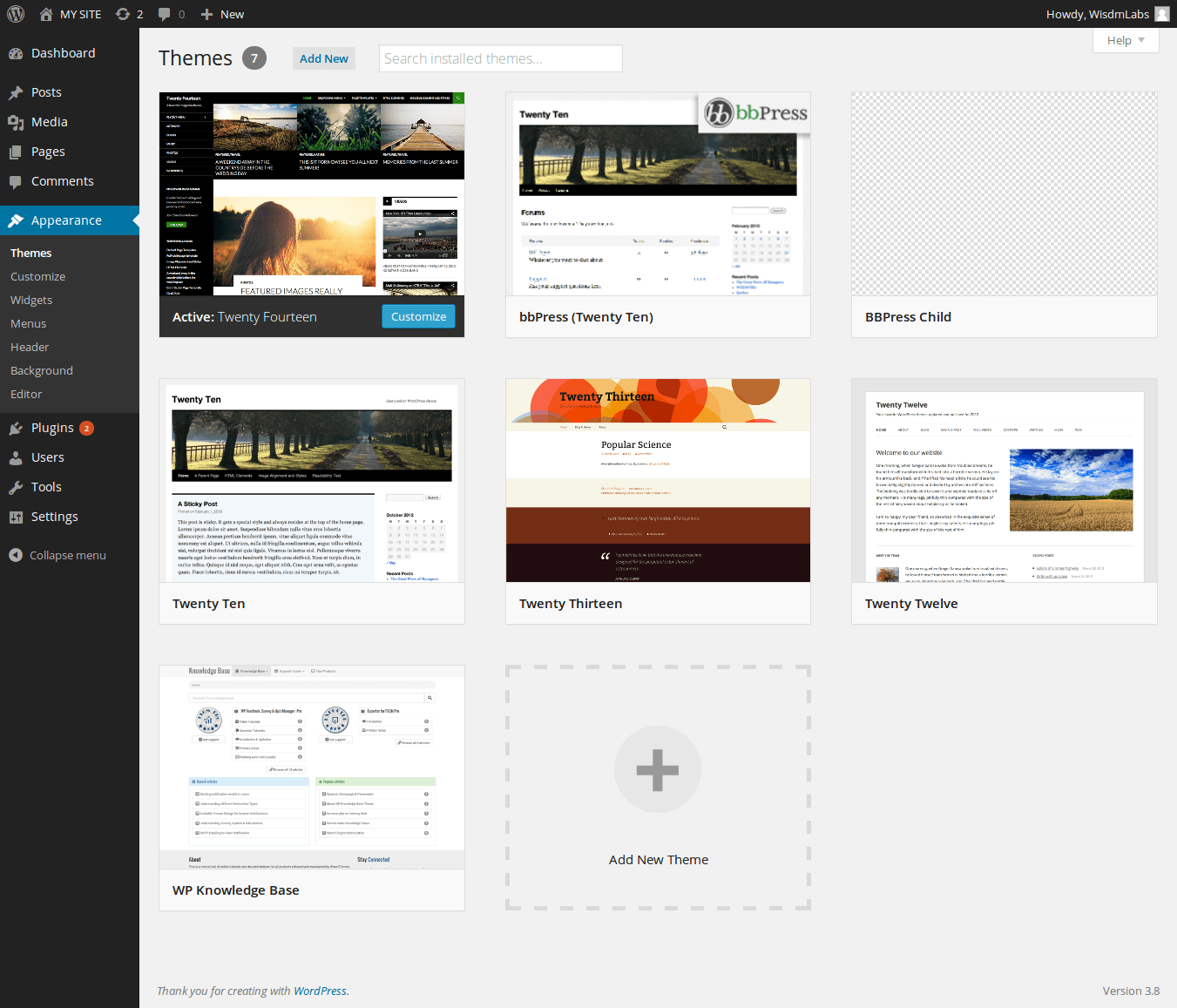 4. Widgets
Despite the fact that bbPress is a WordPress plugin and not a standalone system, you'll find plugins that extend its functionality. Your starting point for bbPress-related plugins is the plugins section of the bbPress website and, of course, the WordPress plugin directory.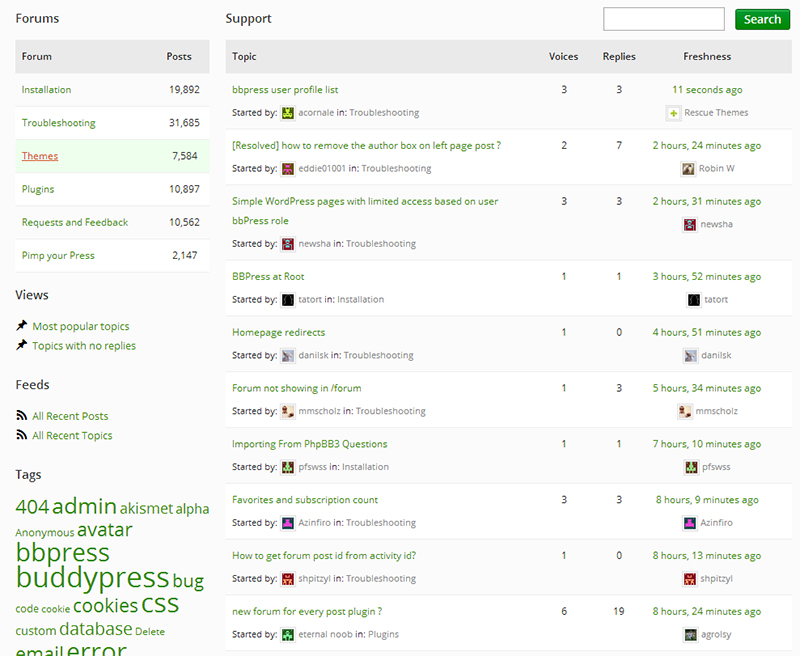 Hopefully you understood it very well and in case you are interested then you can implement it easily on your site with the help of CMS2CMS. What else are you thinking of? Do not miss the chance – migrate to WordPress, bbPress without any hesitations just now.
Left with any questions concerning WordPress + bbPress? Let us know your feedback, queries and suggestions through comments below.
The following two tabs change content below.
Valentyna Tysiachna
Valia is a vivid CMS platforms observer, that's why she found her dream job of marketer manager at CMS2CMS migration service. Keen English learner, music lover and passionate content writer, she enjoys constant improvement and is open to challenges.
Latest posts by Valentyna Tysiachna (see all)