When it comes to SilverStripe vs WordPress – both CMS options are brilliantly developed and capable to fulfil any ambitious expectations. Though after a short Google search it becomes obvious that WordPress definitely takes the cake ruling approximately 20% of the share market. Let's try to clarify those reasons that make WordPress #1 choice among all the other CMS solutions available at the web market.
SilverStripe?
Being a fairly new CMS option, SilverStripe's popularity keeps growing rapidly over the last decades. Not for nothing users usually find a lot to like with the platform –  it's free and open-source, it has an active community, there are lots of themes available, it provides good SEO capabilities. However, there is one roadblock to unleashing its power – it's learning curve. In other words, digging in SilverStripe dashboard is a bit daunting, and users have to get their hands dirty into slaving over the mountains of code, creating PHP  files, etc. Overall, SilverStripe is best suited for developers than average users to get a full advantage of the platform.
WordPress?
WordPress, alternatively, is a full-blown open source content management system that is used for creating any type of website with any complexity – in fact, everything from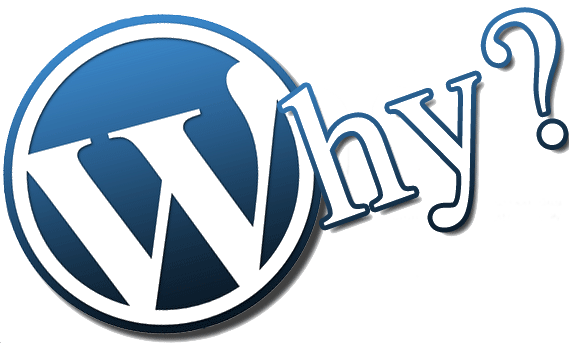 personal blog, home page multiple web projects and extended web applications is definitely within the power of WordPress. The platform makes it easy to create, customise and manage your website with no special skills or background required that makes it #1 choice among non-techie and first-time users. Providing its users with very powerful SEO capabilities WordPress helps to get more visitors and therefore boost up a traffic to a website. Speaking about WordPress functionality, it is packed with so-called basic built-in management options as well as free and premium plugins allowing to expand the core functionality of the platform below its original purposes.
Overall, SilverStripe and WordPress are two top end software packages with both of them having got good and bad elements. Simply put, if you have stellar programming background are searching to build a robust web application with thousands of users – SilverStripe might be a nearly perfect fit. To the contrary, if you are not a highly-experienced developer but wish a free and professionally-looking website up and running in record time – then go for WordPress.
SilverStripe to WordPress. Step-By-Step Tutorial
If you have a strong dislike of SilverStripe and consider it to be too complex for your everyday needs – you may try to move to universal WordPress which is much easier to work with. You shouldn't be afraid of any migration hassles – CMS2CMS automated online service will transfer all your content across aforementioned CMS options completely hands-off and within a few mouse clicks. Without further ado – go on reading a step-by-step instruction provided below for you to realize the main idea of automated migration with CMS2CMS:
1. Download CMS2CMS SIlverStripe to WordPress Migration Plugin. When ready, extract the Plugin and activate it by pressing the corresponding buttons.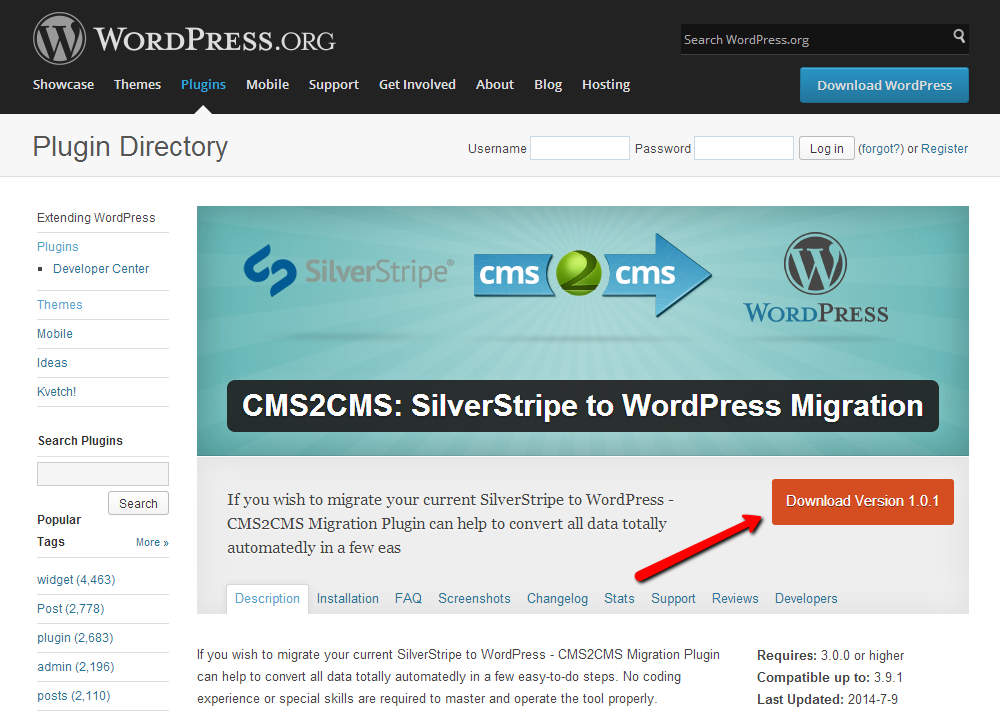 2. Register your CMS2CMS Account by providing your email and password.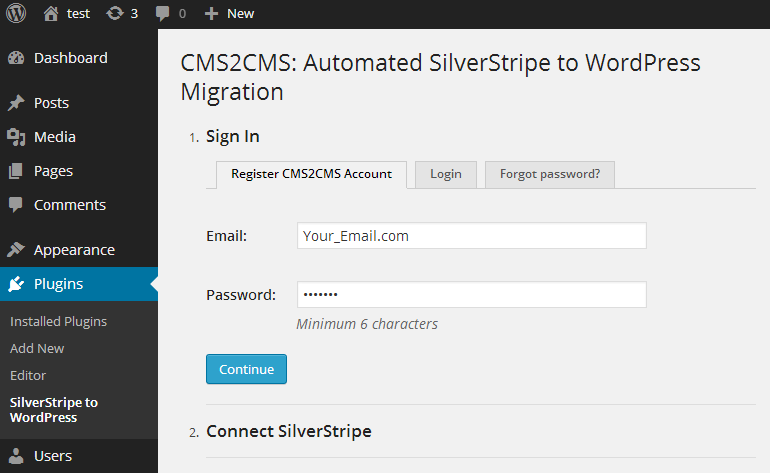 3. In order to Connect to SilverStripe – just specify its URL address in the matching field and that's it. Once finished, you'll be automatically redirected to CMS2CMS official website to complete the conversion process.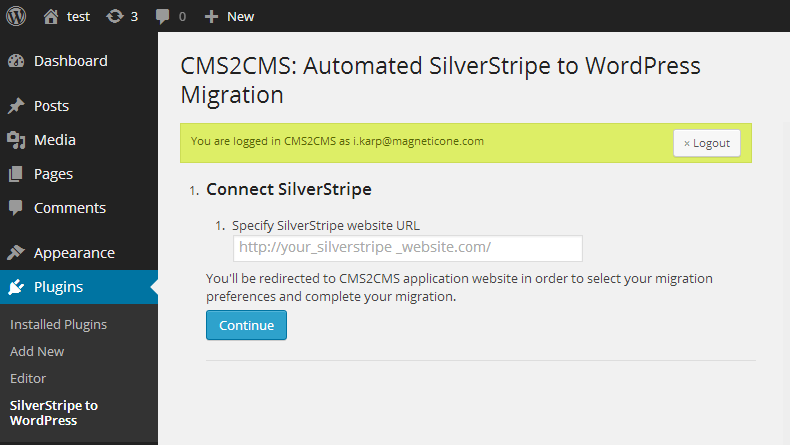 4. Select Migration Preferences by activating the offered migration options. Try Demo Migration to witness the website migration process in action..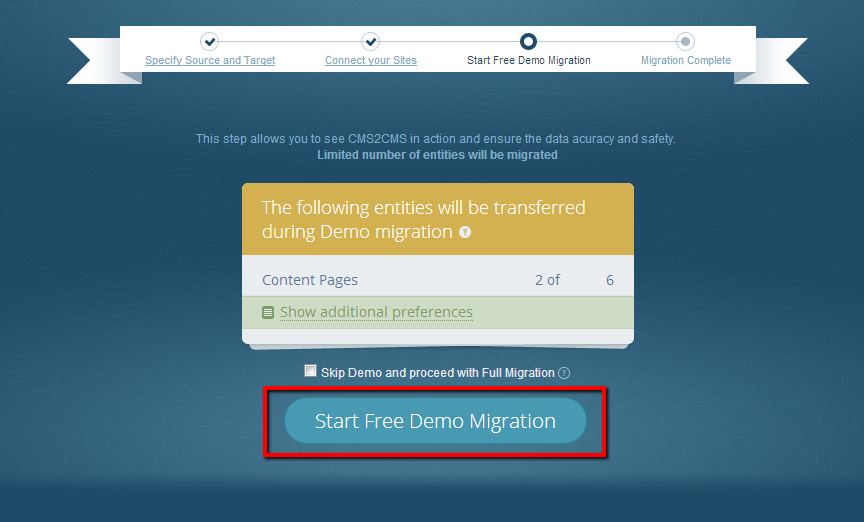 5. Start Full Migration. After the click, your SilverStripe website content will be converted to WordPress.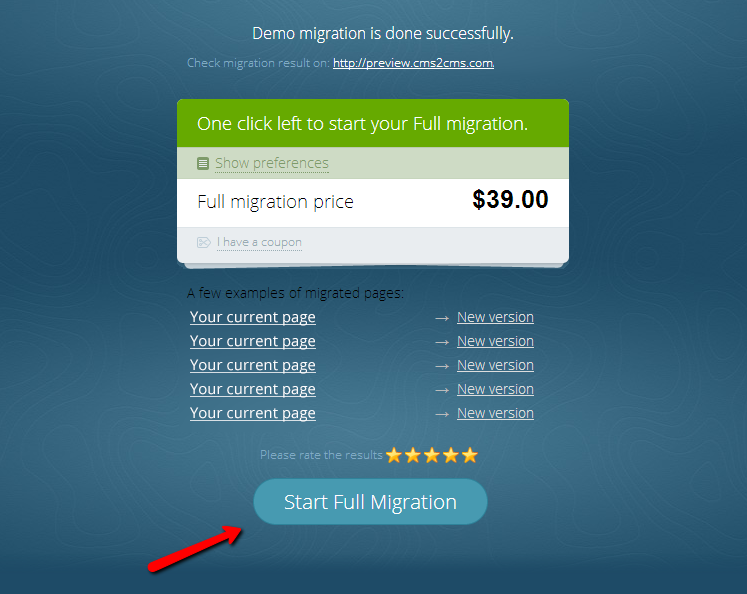 It's done! Now comes the most interesting part – a whole world of new features and possibilities is opened before you to make your site even more successful than ever before.
The following two tabs change content below.
Valentyna Tysiachna
Valia is a vivid CMS platforms observer, that's why she found her dream job of marketer manager at CMS2CMS migration service. Keen English learner, music lover and passionate content writer, she enjoys constant improvement and is open to challenges.
Latest posts by Valentyna Tysiachna (see all)