Nowadays, having a strong web presence is of crucial importance even for the most humble of businesses. The choice of the proper CMS solution is one of the essential elements of this affair. The foundation that you use for your site maintenance can either make the workflow smoother or create additional bumps on the road. Therefore, we have picked out the top 5 CMSs, that can successfully fulfill the business requirements of small websites.
WordPress enjoys the fame of being the most well-known and talked-about CMS solution. This free and open source option powers more than 20% of all websites out there. Starting out as a blogging platform, WordPress has developed into a full-fledged CMS that is able to fulfill any specific needs. The major benefits of WordPress that are particularly appealing to small businesses are: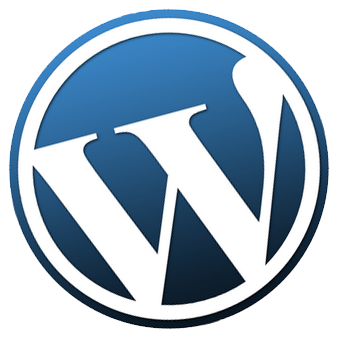 Low maintenance costs. Not only the platform itself is free, but due to it's ease of use, in most cases there's no need in hiring a developer to get the website up and running.
A large array of plugins, the majority of which come free of charge. With the help of those you can expand your site's functionality greatly.
Extremely SEO-friendly. WP SEO management tools allow to increase the traffic of the web project.
Joomla! is considered to be one of the most advanced website building tools. Even though it is a bit more difficult to get familiar with, once you learn it, you get a lot in return. The most prominent advantages of this piece of software are: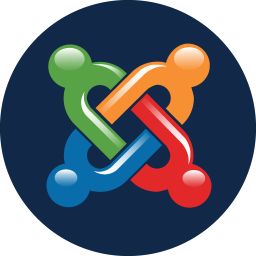 A pool of extensions. Joomla! offers almost 9000 extensions to choose from with a wide variety of options available.
Capable developer community. Joomla!'s team of developers works hard to constantly surprise its users with new features.
Gazillion of design options. This software product provides its users with a lot of freedom and versatility when it comes to design.
Drupal is a real titan in the field of CMS platforms. It has been on the market since 2001 and has gained an army of loyal followers. One of the things this solution is famous for is its capability to uphold large websites with a great amount of pages and articles. Therefore, if you plan on expanding your current small business and/or site, Drupal should be high on your consideration list. Some of the other factors that can make you lean towards this platform are: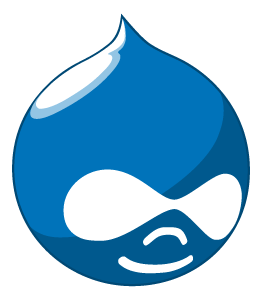 Rich feature set. This piece of software is able to fulfill even the most forward-thinking expectations.
High level of security. Drupal-based sites are difficult to hack.
Support of various social networks. This platform offers a convenient way of interaction with external media.
Concrete5 is a good option for those willing to start a simple content site and easily use it to create an active and vibrant community. Just like all of the previous solutions, this platform is absolutely free of charge. Some of the reasons to consider Concrete5 for your small business site are:
Easy content editing. If your site contains many pages of static information that has to be updated frequently, Concrete5 could be of great aid in this task for you.
A gazillion of add-ons and themes make it easy to customize the site.
A good support system. In case you got stuck, you can count on the support to help you out.
SilverStripe is a relatively young platform, that has already managed to gain love and loyalty of large communities all over the world. It is used by many businesses as well as government and non-profit organizations, that proves the immense versatility of this solution. Some of the other benefits of SilverStripe include:
Flexibility and ease of customization. This software product offers a large set of tools to set up a professional looking site in a matter of minutes.
User-friendly back-end admin interface. Managing a SilverStripe website is comparatively easy even for the newbies in the industry.
Great SEO features make it easy to drive traffic to your website.
Now when you know the best options available, the choice which one to choose is only up to you. If it happens that your current platform is missing something or you feel like you could do better with one of the aforementioned options – it is never too late to switch.
Keep in mind that the conversion process is not necessarily a hair-pulling and time-consuming process – with CMS2CMS automated migration service all of your content will be moved to a new CMS safely and quickly. There's an ability to run Free demo migration to preview what the result will be like. Give it a try and enjoy your new platform!
The following two tabs change content below.
Valentyna Tysiachna
Valia is a vivid CMS platforms observer, that's why she found her dream job of marketer manager at CMS2CMS migration service. Keen English learner, music lover and passionate content writer, she enjoys constant improvement and is open to challenges.
Latest posts by Valentyna Tysiachna (see all)