If you are on the road to pick one between Movable Type and WordPress – you are probably baffled about the similarities and differences they share with each other. Keep reading the post below and find out which CMS reigns the highest and how to migrate to it in the easiest and affordable way.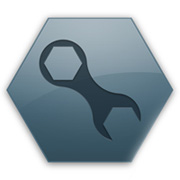 Movable Type is a weblog publishing system, sharing many similarities with WordPress. Started in 2001 and treated as a powerful and efficient tool for blogs creating at that time, it failed to keep pace with the fast-moving industry and now finds it hard to present a serious competition to WordPress. Movable Type surely has merits of its own (simple installation, ease-of-use, engaged community) that helped it to gain the popularity among the largest and most influential websites and blogs on the web. Despite all the advantages associated with the platform, it indeed has a bunch of disadvantages that to some extent explain the lower popularity comparing to WordPress:
1. The major concern with the Movable Type is that it is not an open source tool that means that the budget issue is not out of the window.
2. Having a bit steeper learning curve than WordPress, users with little to no skills find it hard to work with Movable Type.
3. Besides, its library of plugins and extensions is far away from the same in WordPress, offering definitely less scope for customization.
WordPress, contrastingly, is currently listed as the most popular and used CMS solution out there. So much so that to many it seems the default choice. The platform provides enough functionality to create eye-catching websites without slaving over mountains of code. Millions of users all over the world gravitate towards the platform due to its key benefits:
Endless Simplicity: the interface of the platform is extremely intuitive that makes it #1 choice for coders and non-coders alike.
Extensive Functionality: a gazillion of ready-to-go plugins and extensions (which are mostly free or very reasonably priced) makes it easy to add any extra functionality to a website and let it grow as huge and complex as required.
SEO-Friendly: being favored by Google and other search engines that make the software beneficial in terms of high positions in top rankings.
User-Friendly: there's no long training required to take full advantage of the platform.
One-Size-Fits-All Solution: the platform caters the needs of both the green hands and the veterans of website running allowing them to create a website to meet any exact specifications.
Overall, WordPress provides much more bells and whistles compared to Movable Type and your fantasy will definitely find no limits with it.
In case you've made the right choice to stick with WordPress – there's one more challenge to step over – to migrate the content. CMS2CMS service can more than help to make your conversion as seamless and trouble-free as possible. To reflect it – have a look at the guideline below and see how simple it is to convert Movable Type to WordPress without hiring an expert:
1. Initiate the migration process by creating a CMS2CMS account, in case you do not have any, or sign in via Facebook/Google+.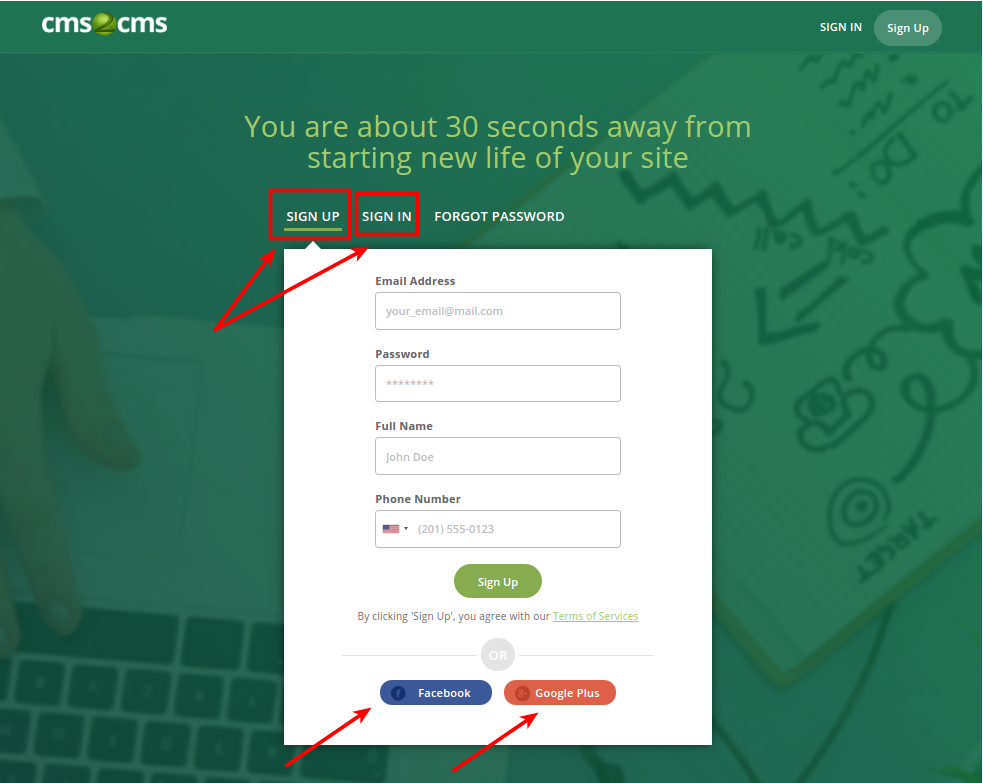 2. Provide the details of your Existing Movable Type website. Type its URL and press "Verify Connection" button.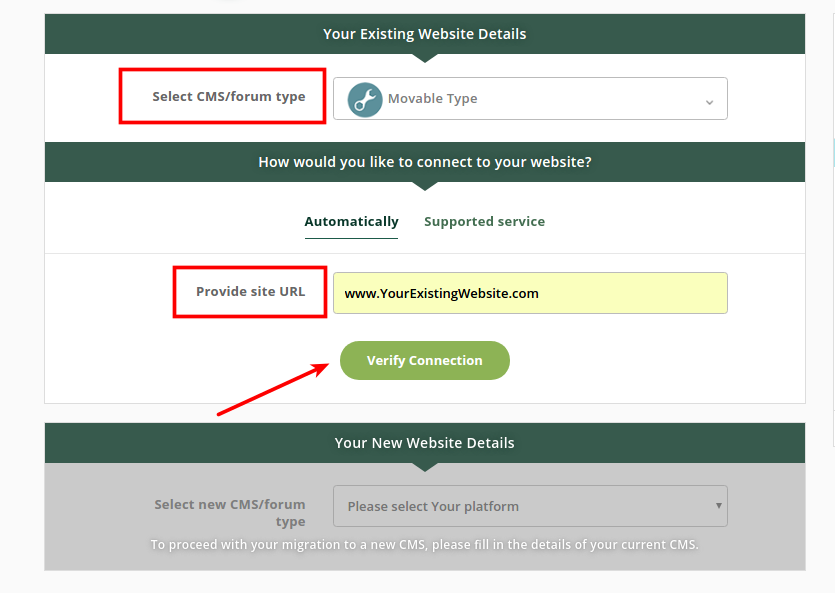 3. Indicate WordPress as your New CMS platform and enter its URL. Now, you have to establish the connection between your two websites. To do this you have a choice to download and install the Connector plugin or set up the Connection Bridge. Choose the way you are the most comfortable with and press "Verify Connection" button.
Let's see how the process of Connection Plugin installation lasts. Click the "Download Connector Plugin" button and you will be redirected to the WordPress Plugin Repository.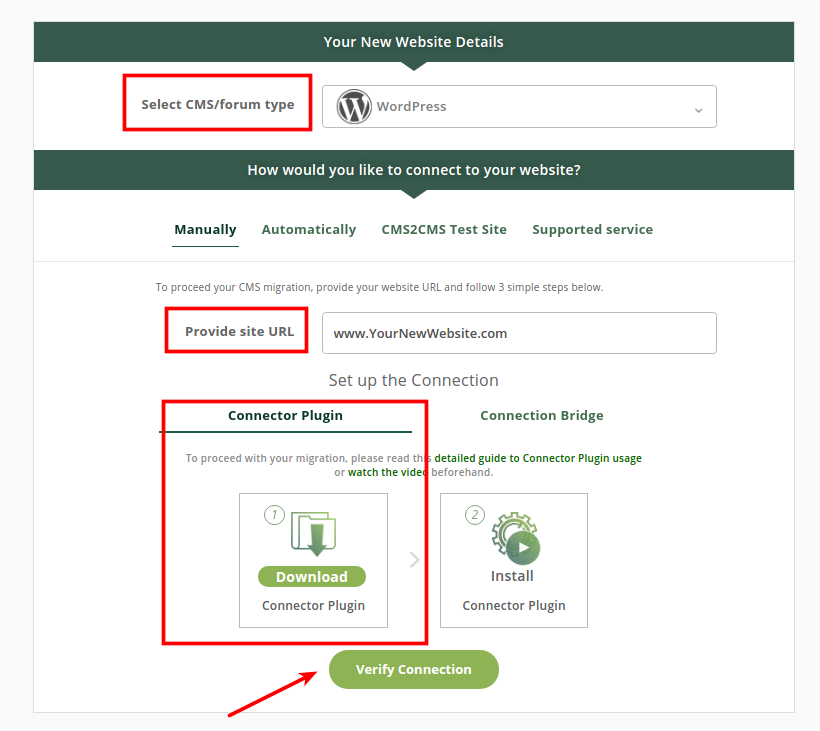 Here you can download the connector plugin to your local computer. It will be saved as "cms2cms-connector.zip".

Upload it to your WordPress website and go to the Admin Dashboard.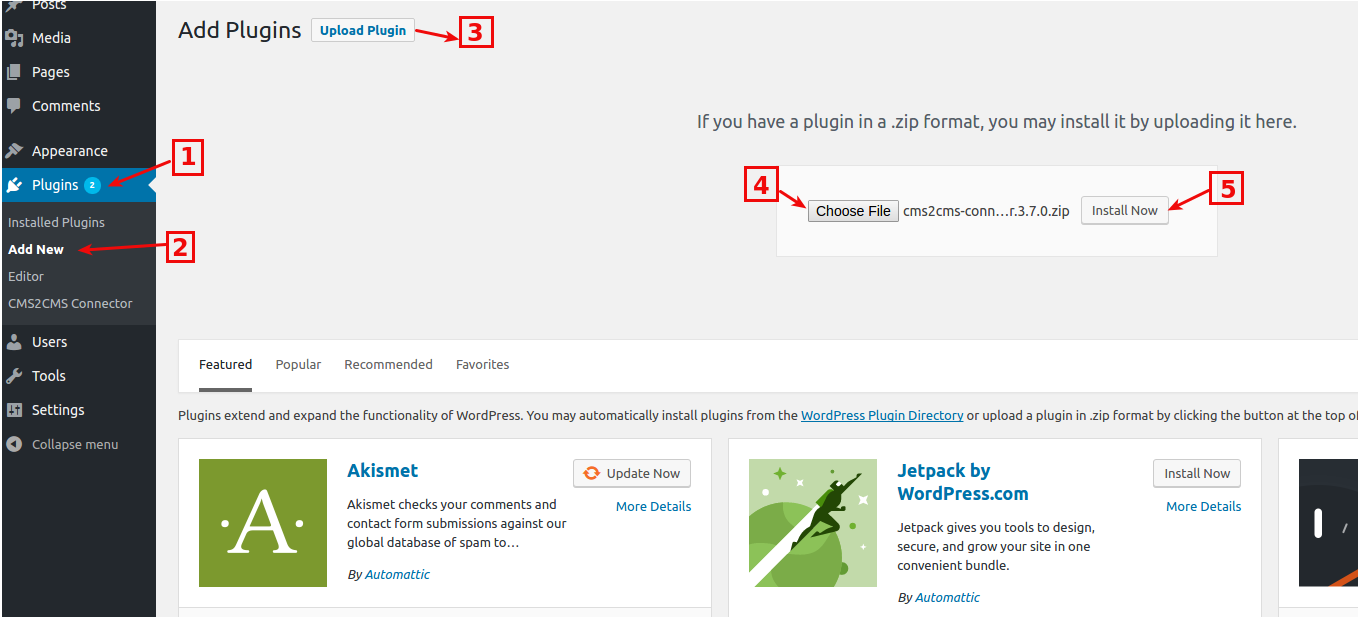 Find the Plugins section and activate the CMS2CMS Connector Plugin.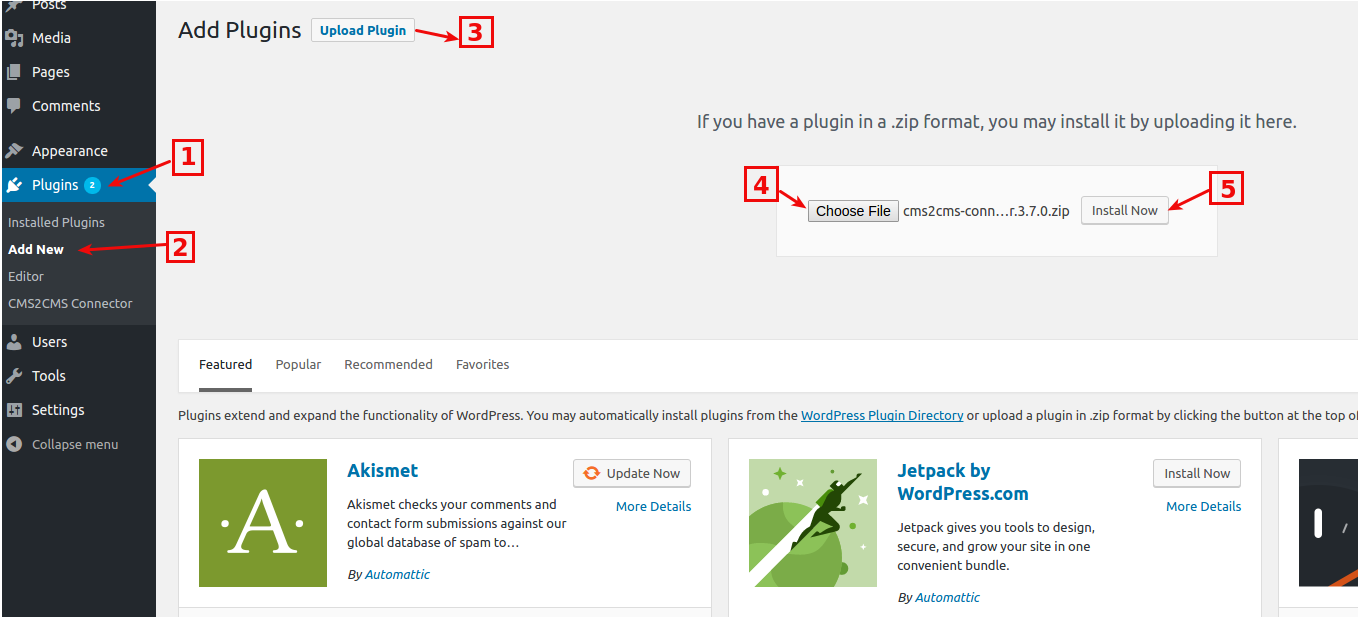 Click on the plugin and log into CMS2CMS.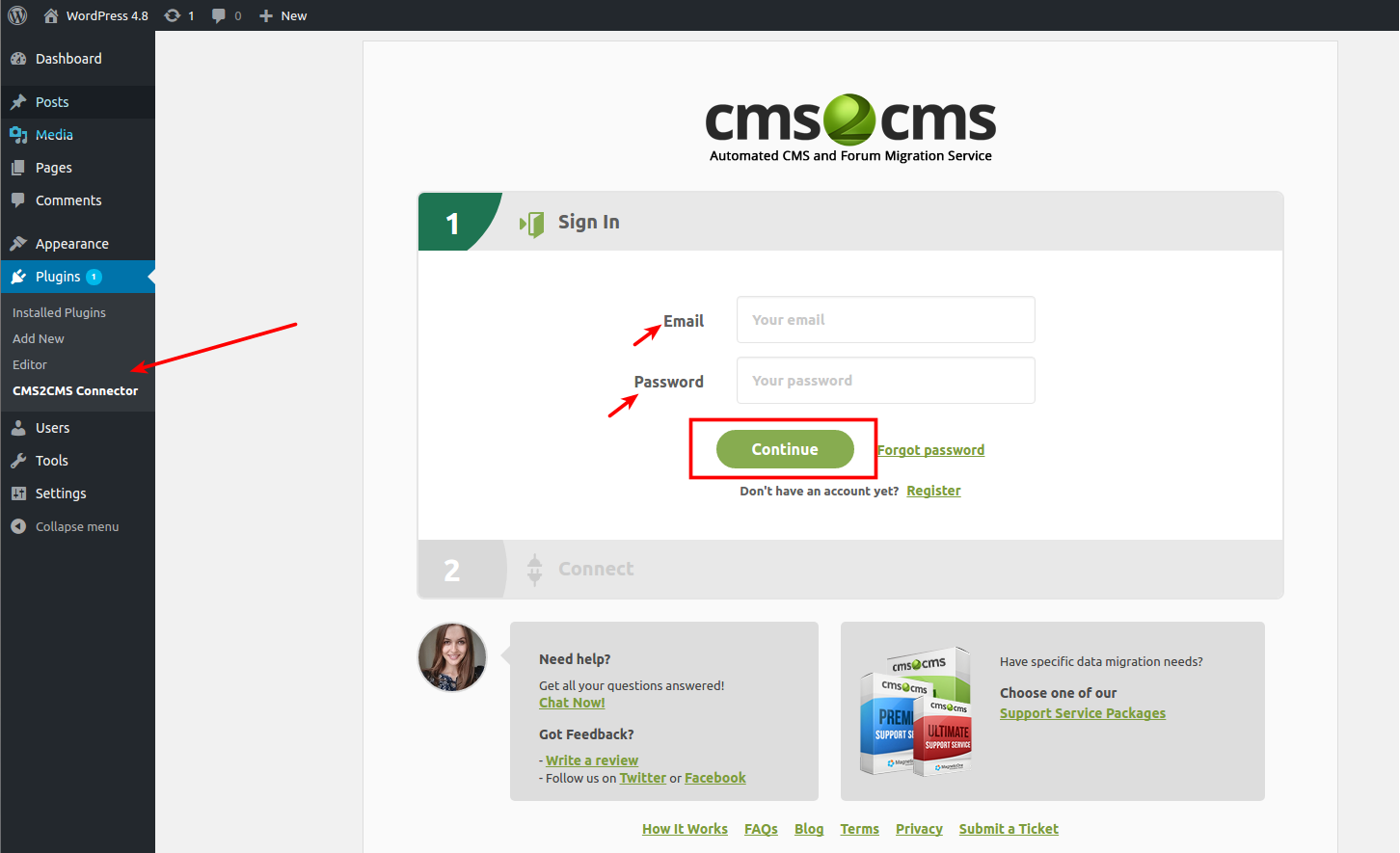 4. Try Free Demo Migration from Movable Type to WordPress to see the service at work. Choose the entities which have to be migrated and additional options if needed and press "Start Free Demo Migration"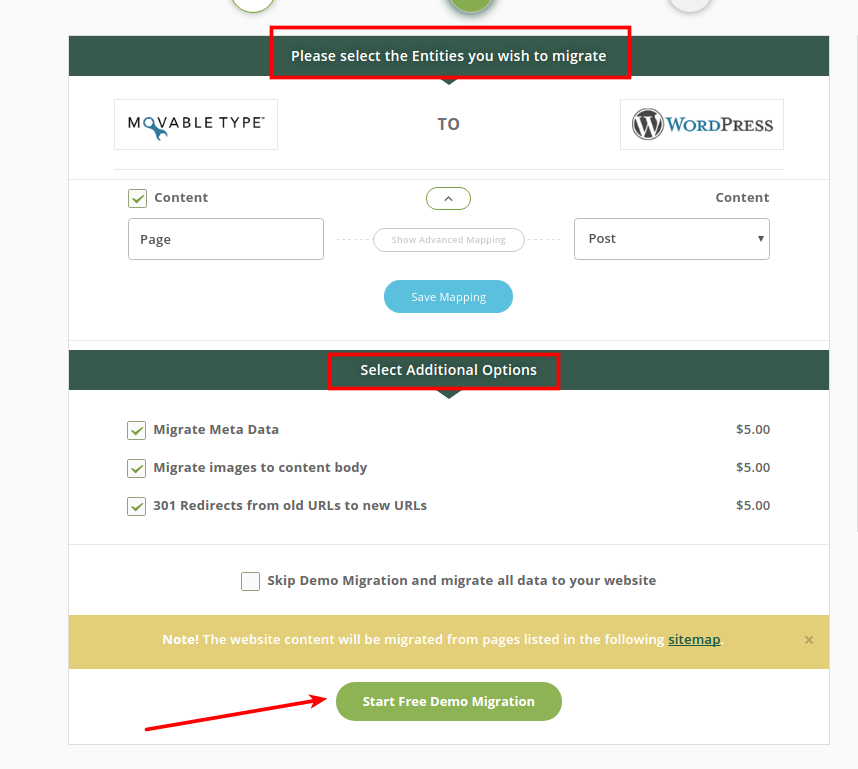 5. If you are totally satisfied with the results of demo migration, it's high time to start running a complete migration to WordPress. Choose the insurance, check the price and get the migration going.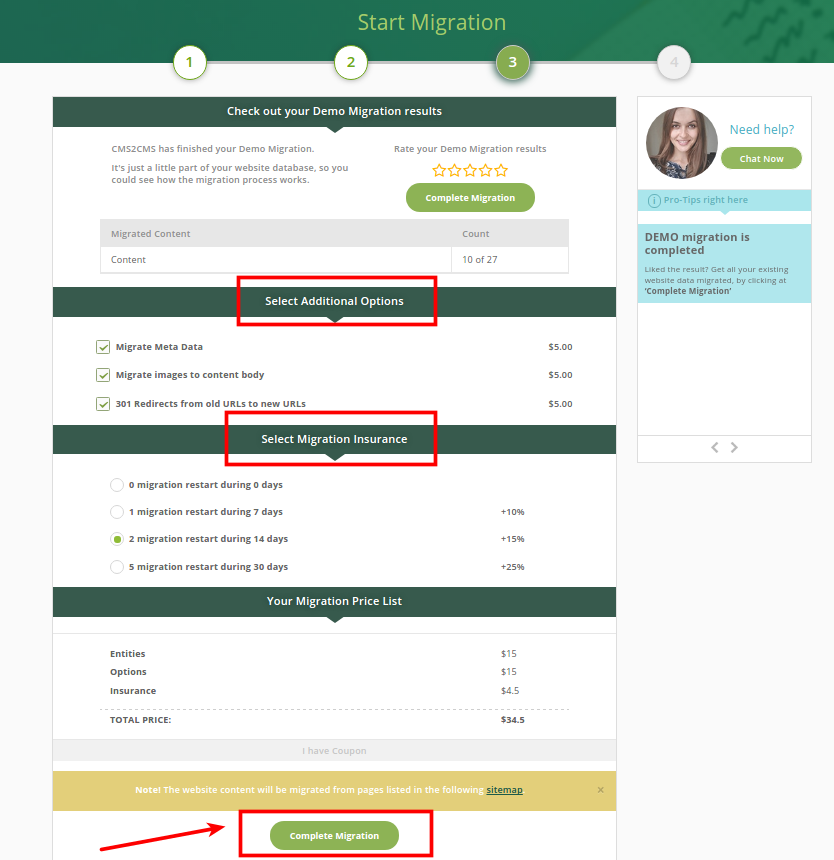 6. And that's it! Your complete migration from Movable Type to WordPress is done. Enjoy your new website look.
Congratulations! Now comes the most interesting part – start using all new possibilities that your brand new WordPress site has to offer. So, do not wait up anymore! Start Free Demo migration and let CMS2CMS breath new life into your website right away! 
The following two tabs change content below.
Valentyna Tysiachna
Valia is a vivid CMS platforms observer, that's why she found her dream job of marketer manager at CMS2CMS migration service. Keen English learner, music lover and passionate content writer, she enjoys constant improvement and is open to challenges.
Latest posts by Valentyna Tysiachna (see all)