Estimate Your Own Migration Price
The prices for migration are flexible. The cost of data transfer depends on the quantity of content pages and entities for migration. You can calculate the price of your migration using Migration Estimator above
Yes, you can try Demo Migration and have up to 10 content pages migrated to your new CMS for free.
If you are satisfied with the results, you will be able to start your Full Migration.
You can pay with a credit card or using your PayPal account.
It depends on the number of threads/users/posts the forum has got. To calculate the cost of migrating your forum content, use Migration Estimator
It is the approximate price of migration that is calculated using a Migration Estimator. You provide the number of entities to be migrated in the corresponding field and get the estimated price value. Estimated price may deviate from the final price in case the actual number of entities migrated is different from the number you provided when using Migration Estimator.
What People Say?
I didn't look forward to migrating the website because it's a pain to do and I was scared i would lose my position in Google for certain keywords. You guys did a really great job because the migration was perfect :) It was also great that you responded quickly to answers or to keep me up-to-date so I'm really happy about the entire process! The website runs very well now and I got rid of all my old Joomla trouble so i am very happy! :) Send(...)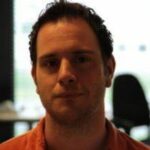 Quite a painless CMS switchover. Thank you, CMS2CMS!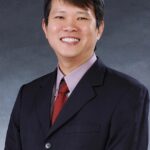 I've done the test migration from Joomla to Wordpress and I could not be happier with the results! It even ported over videos connected with the articles, just fabulous. When I get a few technical questions answered and deal with some issues on my side, I AM DEFINITELY coming back to you all to complete the migration. I tried to do this article by article in the past, and it was just too much work. But your process will take away that pain,(...)