Will my migration start automatically after payment?
Your migration can start automatically immediately after the payment if you choose an appropriate option. All you need to do is to tick the box "Start migration automatically after payment".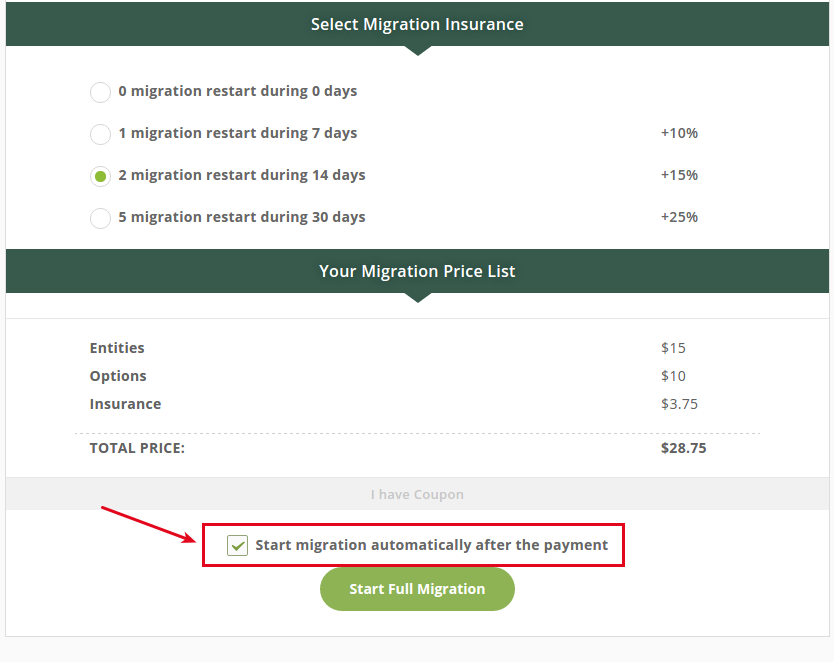 Posted in: FAQ, General Service Questions
Need more help?
If you've got a specific issue with your migration or a question that isn't answered in this section, we are here for you. Feel free to contact us with your requests and we'll do our best to answer within 24 hours or less.