How can I add funds to my account?
To proceed with the payment please follow the next steps:
1. Within your dashboard, after you've Signed In/Up, click on the 'Add Funds' button.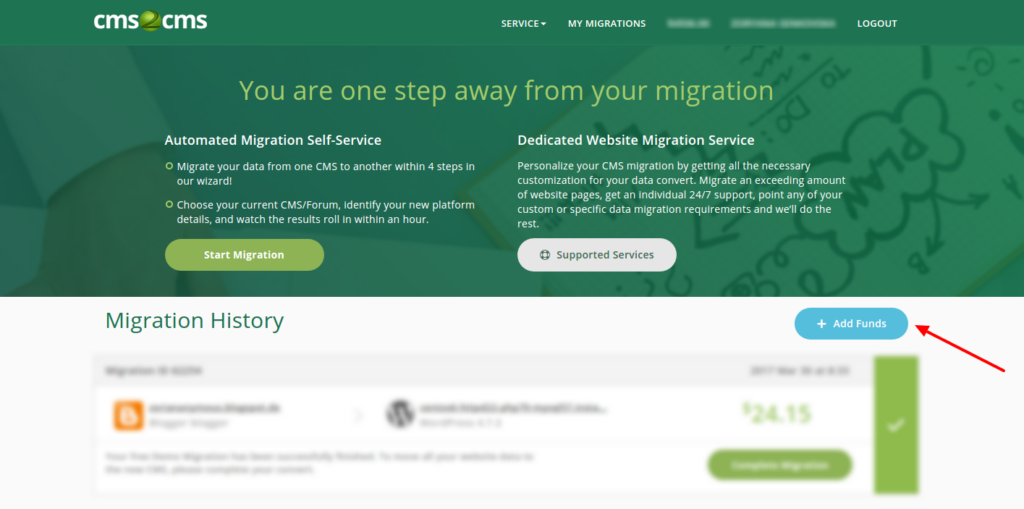 2. Then enter the amount of money you want to add to your account: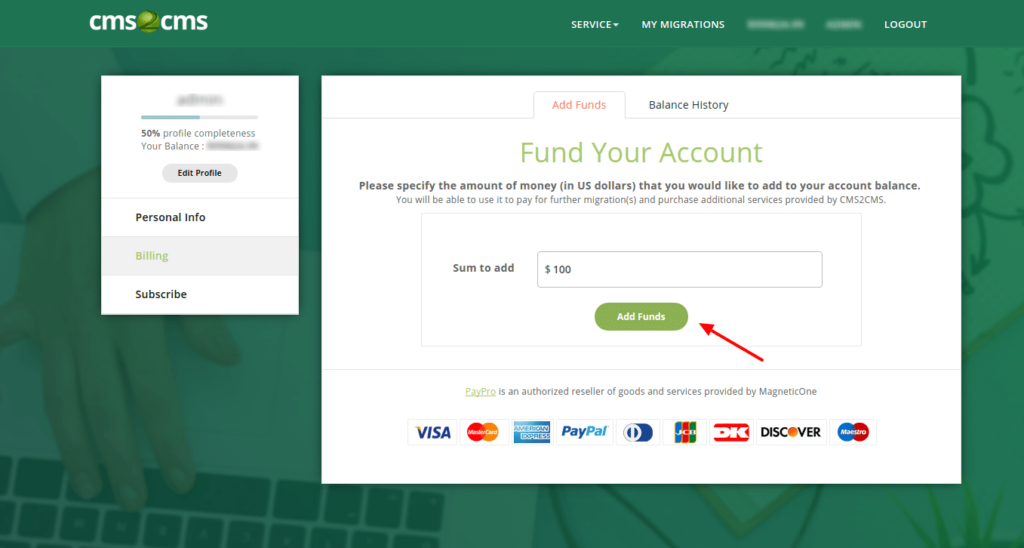 3. When ready, you'll see the
CMS2CMS Payment Form
to continue with the payment process. There you'll be asked to select a Payment Method (choose
Credit/Debit Card
or
PayPal
) and fill in the required fields.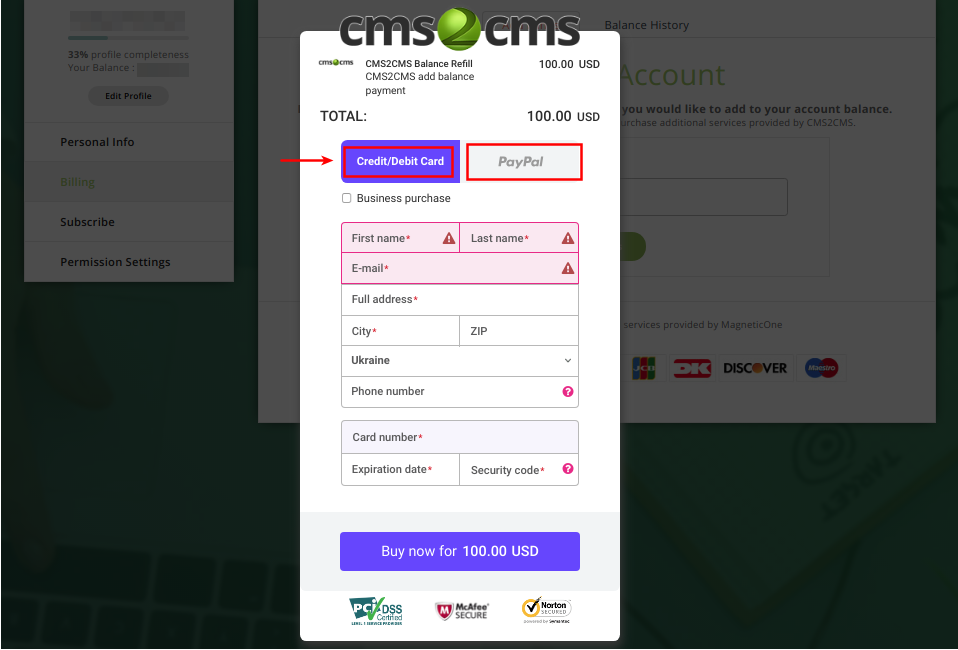 4. Right after your
Demo
is completed, click on a
'Complete Migration'
button and you'll be redirected directly to
CMS2CMS Secure Checkout
Need more help?
If you've got a specific issue with your migration or a question that isn't answered in this section, we are here for you. Feel free to contact us with your requests and we'll do our best to answer within 24 hours or less.