WordPress 4.0, which is the major version upgrade of the software, was finally released on September 4th. It comes packed with some new and improved features which are mainly targeted at improving back-end user experience. So, if you haven't had a chance to explore it yourself – here's a round-up of what you can expect to see in the latest WordPress  update.
WordPress has recently released its major 4th release. This release is named "Benny" in honor of jazz legend Benny Goodman, and saw a record number of contributors during this cycle — 275 volunteers from all around the world. While in the previous 3.9 "Smith" version many new features were introduced and the user interface has been redesigned significantly, WordPress 4.0 simply makes things more accessible and eye candy. Let's take the release for a spin to review what's underneath, and give you the lowdown on how does the most talked-about CMS out there operates. So, let's get started:
Better Multilingual Support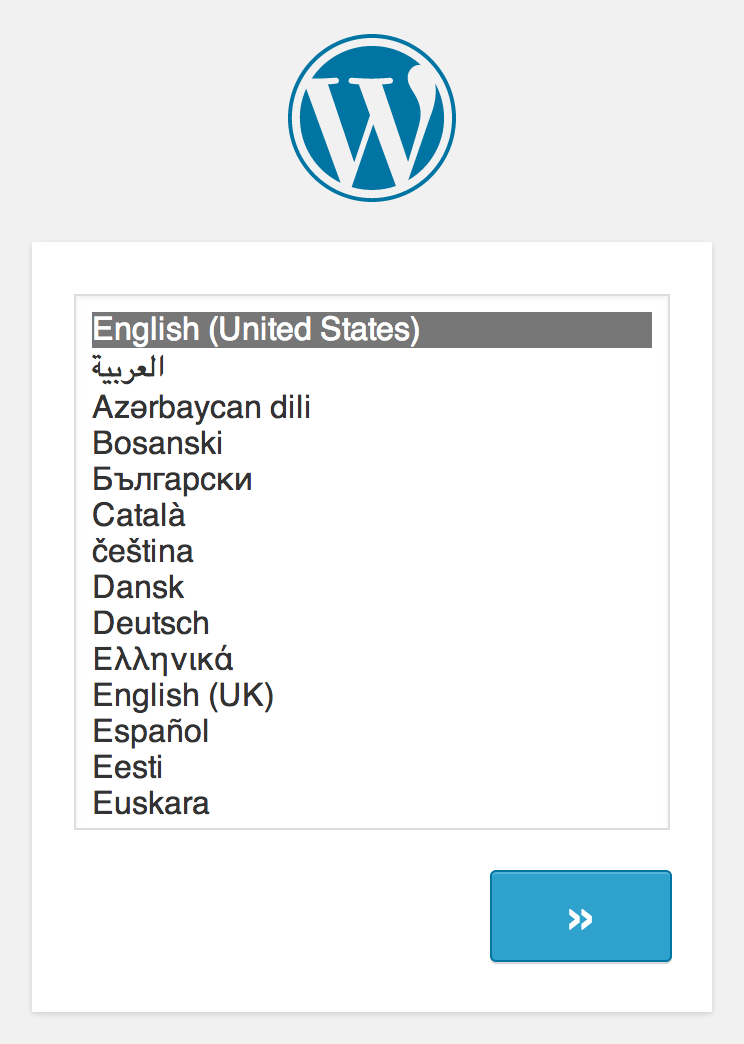 The first noticeable difference is on the WordPress installation page. Considering the fact that 29% of all WordPress installations use a non-English language, multilingual support is a long-awaited feature for most of the non-English speaking users. It supports 43 languages covering the majority of international WordPress users out there. Once you choose the language, WordPress downloads the appropriate language files and the rest of the installation and the dashboard will be in that selected language. Overall, the whole installation process is more straightforward and beginner-friendly taking no more than 5 minutes to be finished.
Media Library Grid View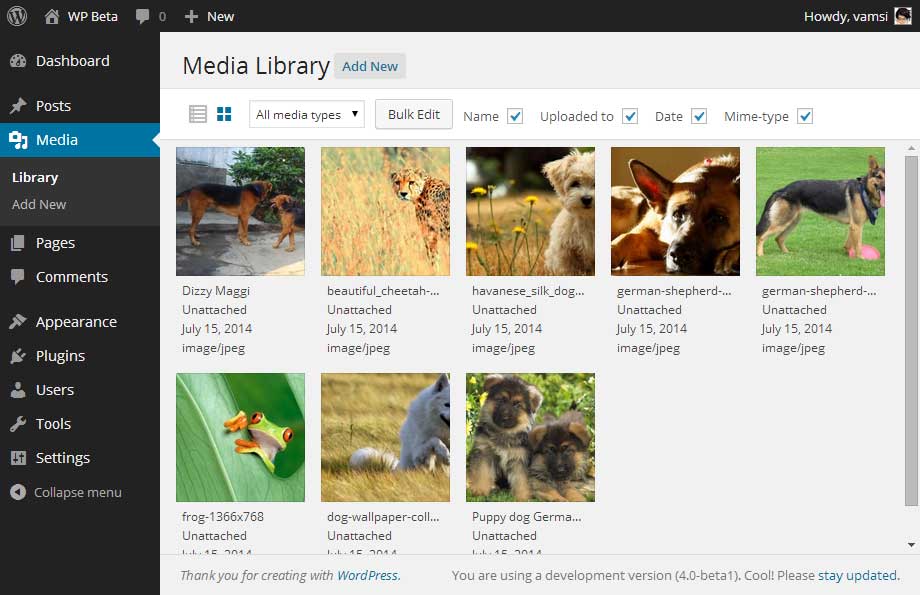 The Media Library now has now a gridview by default in addition to the existing list view. From now you can explore all media uploads in a grid, Pinterest-style. It's not a groundbreaking coding feat by any measure, however a great little, but time-saving feature, which makes viewing and editing media much easier.
Post Editor Improvements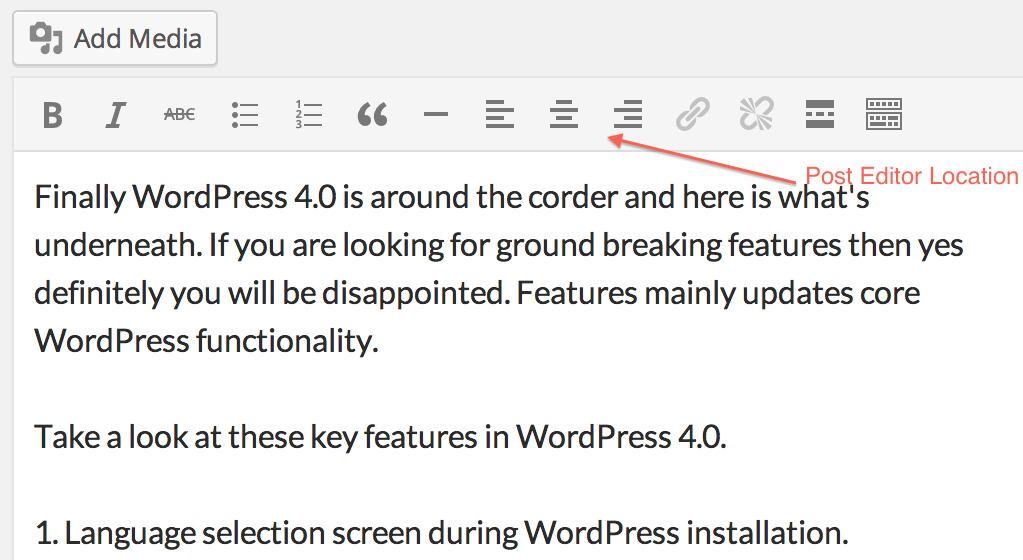 WordPress 4.0 comes with a series of post editor improvements which are quite useful for any writer. The most prominent of these will be the menu bar with all the options (Bold, Italic, etc) will stick to the top of the screen as you write. This feature is really helpful because users usually hate to scroll back up just to access some settings on the menu bar while writing a long article post. Apart from this new feature, WordPress also improved how Embeds appear in the post editor.
Preview Embedded URLs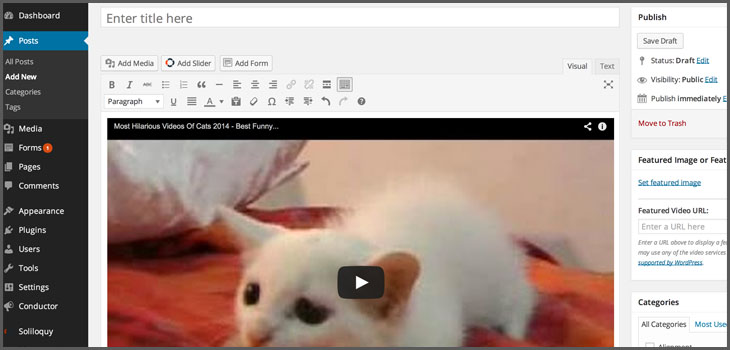 It's time to say goodbye to the ambiguous grey box – now embedding is a more accurate experience. All you need to do is paste the URL on a new line in your post and WordPress will automatically turn the URL into an embed. For instance, a  YouTube or Vimeo URL pasted in the content area will generate the embed player. The embedded content preview aims to save you time and enable you to preview precisely what your content will look like before hitting the Publish button.
Improved Plugin Discovery and Installation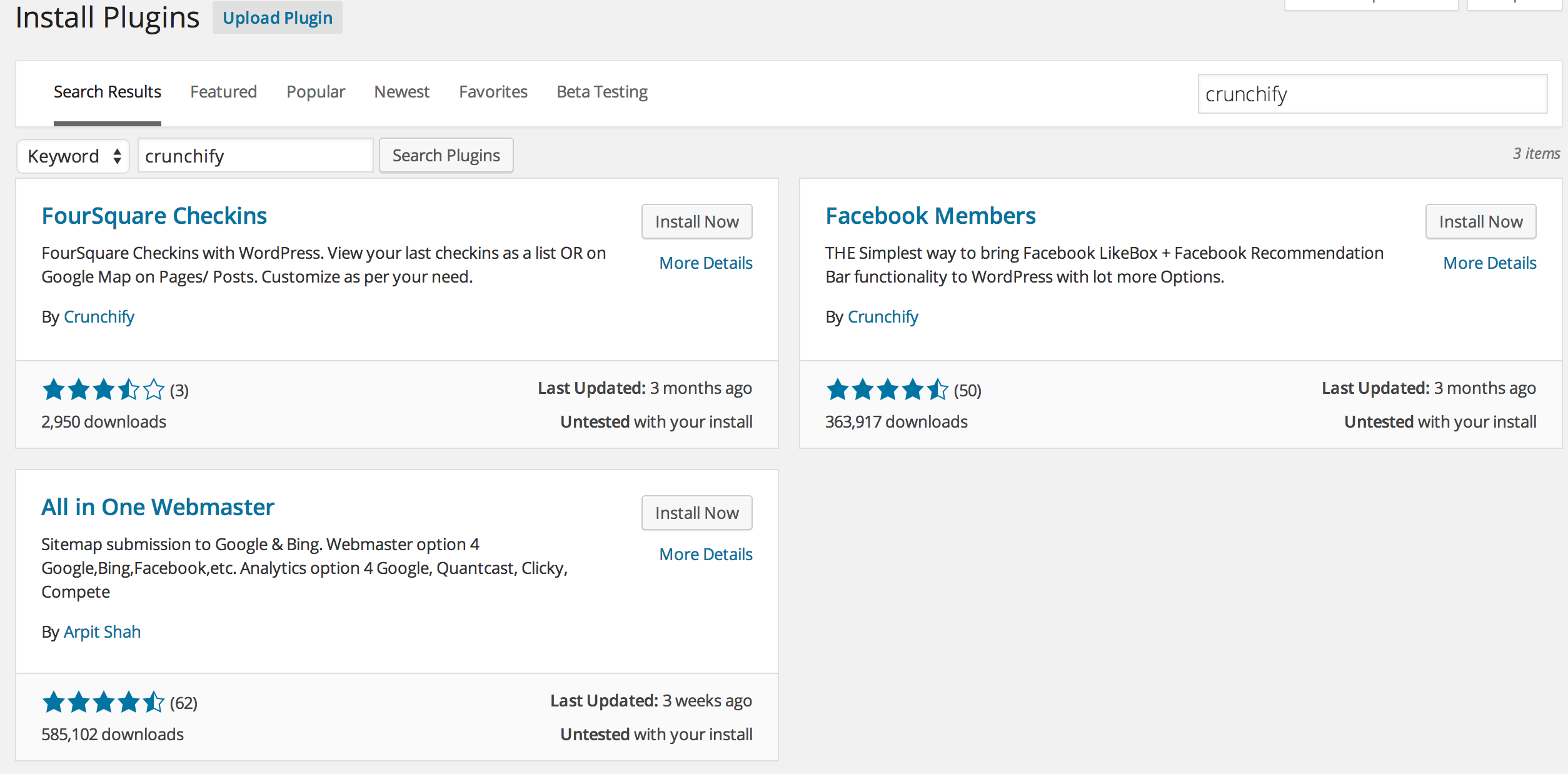 There are now more than 30,000 plugins available in the WordPress plugin repository, and it can be a bit stressful to find the right one. Thanks to the new, all-featured search bar, WordPress is freshening up the plugin install experience making the right plugin discovery and installation easier than ever before. The plugin install screen displays plugins in a nicely-formatted grid now, for a more visual UI.
Live Widgets Preview in Customizer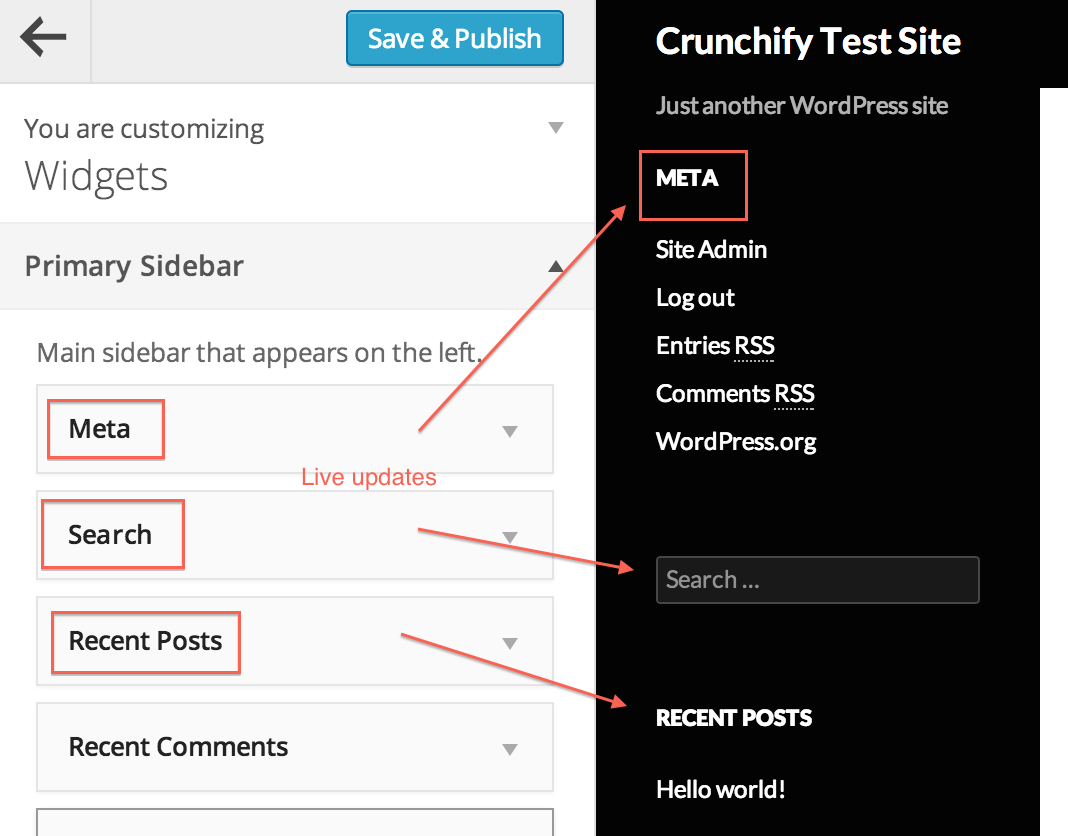 Widgets now have their own panel to accommodate themes being included into their own panel within the Customizer section. Therefore, if you are looking for a specific widget, you will now click on the widget tab and be taken to a wholly separate tab. This UI improvement feature essentially minimizes them when not needed.
Final Wrap Up
This was a quick round-up of improvements that can be seen in the latest 4th update from the WordPress team. If you're a frequent WordPress user, you'll definitely enjoy some of these changes aiming to bring you a better user experience.
Because old versions of WordPress will quickly become vulnerable to security flaws, and you risk your website being compromised if your WordPress install is not kept up to date. So, take your time and upgrade your WordPress to the latest version with CMS2CMS as soon as possible.
What features do you like most in this version? Do share your thoughts via the comments section below.
The following two tabs change content below.
Valentyna Tysiachna
Valia is a vivid CMS platforms observer, that's why she found her dream job of marketer manager at CMS2CMS migration service. Keen English learner, music lover and passionate content writer, she enjoys constant improvement and is open to challenges.
Latest posts by Valentyna Tysiachna (see all)