What is CMS migration? It is a process of serious changes; usually, it is about changing CMS platform. There is a typical belief that data migration is just moving the content from the old system to a new one. This impression is one of the main stumbling blocks on the road to successful data conversion. Transferring the information is only a small and often one of the easiest parts of the overall process. The transferring process can be automated, which will save you a huge amount of time and will let you see a test version of your new website. But you still have to prepare your current website before migration, to be satisfied with the website conversion results. It provides a 3-phase checklist to make your CMS migration perfect. 
Because of massive data converts, many people have lost the desire to switch a CMS. But don't get into this trap – you will see, it's not hard at all.
How to perform CMS migration
Let's go through each one step-by-step.
Pre-Migration Preparations
Don't be one of those people who ignore the pre-migration planning and setup, hoping that they will figure things out along the way. Doing so is gambling with the fate of your web project. Here are a few tips on how to spot the potential risks and establish the necessary activities ahead of time.
1. Carry out a pre-migration data assessment. Before beginning the data transfer process, check the expenses and dangers connected with the move. Make sure the migration is viable; think of the ends and means of the project.
2. Identify available resources. Once you've analyzed the migration tasks and activities, decide what kind of resources you need to perform them. Outline the resources needed for each stage of the project and make sure they are available when required.
3. Form the migration team and notify all involved parties. Make sure you have all the necessary professionals on board. It is also important to include major stakeholders. Make sure everybody understands their involvement.
4. Define accurate project estimates.
In case you have performed three previous steps, now you're ready to establish some timeframes and start creating a schedule. Remember that this is not your final version, so keep it flexible and be realistic.
5. Decide on a fitting project delivery structure. You can choose any of the existing project development approaches or even construct a new one. Keep in mind, though, that it has to be adaptive enough to make the necessary adjustments along the way. If you are looking for a suggestion, consider Agile project planning.
6. Make sure you have agreed on security regulations. Security is one of the most important factors to take care of. Carefully review all the regulations and make sure you stick to them. It is also recommended to have the official approvals from all the key stakeholders.
7. Prepare the necessary tools/services to help you carry out the project. Prepare/purchase/order all the tools you need for each part of the project. Automating various migration-related tasks can save you a great deal of time and effort. Maybe you need a reporting software, testing tool, migration service?
8. Crawl The Old Website.
You need to crawl your old website and get complete data of all URLs, page titles, metadata, redirects, broken links, etc. Regardless of the crawler application you chose, make sure that the settings of the crawl aren't too restrictive. Depending on the migration scope, make sure to set the crawler to:
– Ignore robots.txt
– Crawl all subdomains
– Crawl outside the root folder
– Follow internal "nofollow" links
– Change the user agent to Googlebot
9. Revise the plan and finalize your deadlines. This is the final step of your preparation process. By now, you have to be well aware of all the peculiarities of your project and the limitations necessary to overcome. Based on the information you have gathered, refine your plan, and work out the final project estimates.

Data Transfer Tips
After finishing all the preparation procedures, you can move on to the core of the task – transferring the content to a new system. Here are a few steps recommended to take during the process.
1. Map the data. Consider the data architecture on the source and target systems, identify deviations, and decide how you want to approach those differences.
2. Set up a target system. Think of what has to be done on a new CMS before transferring the content into it. Do you have to change any configurations or field attributes, do you need custom content types?
3. Prepare supporting migration technology. Since the actual process of copying data and placing it into the new system is quite time-consuming, and if we're talking about large quantities of information, human error is almost inevitable. It is highly recommended to automate this part of the project. Think of any migration software or custom scripts that you can use for the task. Make sure they are ready and at your disposal when needed.
4. Test your migration as close to the live environment as possible. Testing is a key element of every migration project. Select a large enough data sample and perform a trial migration to spot any possible errors or defects.
5. Make the necessary adjustments in your data and the target system.
Based on the results of the test migration, make any required changes to your system configuration, migration method, or data. If you haven't done so yet, optimize your data, getting rid of the old, outdated content will make the transfer faster and more efficient.
6. Create a rollback plan. Do you have a plan B, or in other words, do you know what you have to do if the migration fails? Plan in advance how you are going to deal with the worst-case scenario. Don't forget to backup all the necessary data and retain the complete copy of it even after the migration is complete. Note, you can archive the data using any simple data storage tools.
7. Transfer the content. Finally, we have approached the stage of the actual data relocation. This can be done in several ways – using a custom script, manually copy-pasting all the content, applying exporting and importing tools which are often built into the systems, or using the automated migration service – whichever works best for you. Once again, make sure that you have tested the method you choose.
Bonus Suggestion: If you want to significantly reduce the time and effort needed to perform the seven steps mentioned above, give a try to CMS2CMS, automated migration service. It will provide you with a possibility to easily map your migration entities, test the process, use the free demo option, and even secure the whole process with the migration insurance. In case anything goes wrong, you will be able to restart the migration free of charge. Check out this step by step guide for more information.

Post-Migration Suggestions
Even when all your content is moved over to a new system, it's still not the time to relax. There are a few more steps necessary to take to ensure that the target platform functions properly, and no data is lost.
1. Observe Search Console Crawl & Server Logs. Once you went live, you should closely observe the crawl stats that are now available in the Search Console. You should put attention on the Coverage section and make sure that the pages available in your sitemap are fully crawlable by Googlebot. For the first 2-3 weeks, you should keep an eye for reported crawl errors from your tools and take necessary actions (such as implementing 301 redirects on all possible 404 errors).
2. Perform data and system optimization.
No matter how thorough your preparation was, there will surely be a few things you will have to adjust after the data transfer. It usually depends on the type of migration you are performing and the complexity of the project.
3. Measure Website Speed. Every millisecond counts, so you need to review closely. Every webmaster knows that fast site speed is an SEO ranking signal across the devices (mobile and desktop). It is possible to evaluate speed using Google Analytics or special User Monitor Tools.
4. Terminate your old system. Now is finally the time to decommission the legacy system. If you have thoroughly checked the new system and confirmed that everything works smoothly, feel free to terminate the old one.
Update the workflow processes connected with the data migration. Keep in mind that there may be significant differences between the source and the target systems. Therefore, you need to adjust the business processes to the peculiarities of the new tool. It is also suggested to educate the staff to ensure that they understand how the system works and don't create additional difficulties.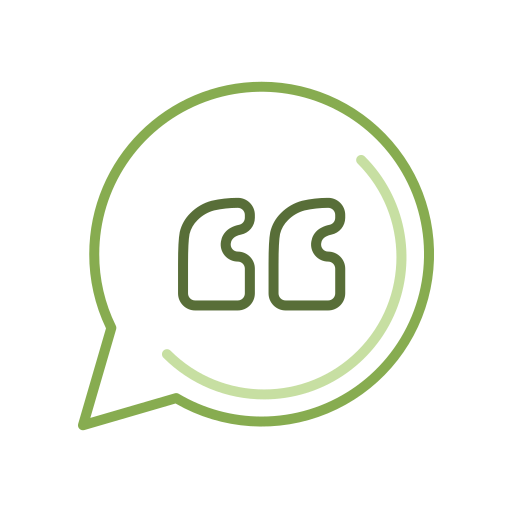 Closing Remarks
Website migrations are hard enough by default!
And there's no need to make them harder by doing all the work by yourself. Use CMS2CMS and transfer all of your data automatically!
Want to check out how your website would look like on a new CMS platform right now? Try the CMS2CMS free demo migration! 

The following two tabs change content below.
Valentyna Tysiachna
Valia is a vivid CMS platforms observer, that's why she found her dream job of marketer manager at CMS2CMS migration service. Keen English learner, music lover and passionate content writer, she enjoys constant improvement and is open to challenges.
Latest posts by Valentyna Tysiachna (see all)