Website Migration. Options and Strategies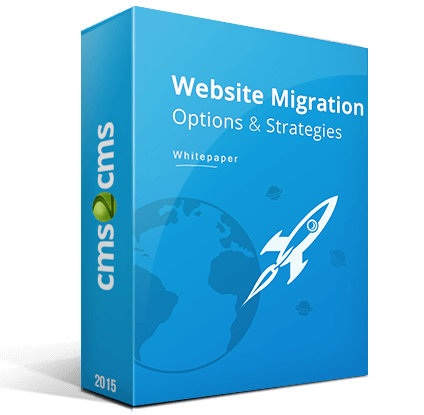 It has to happen at least once in a career – you find yourself facing a big problem of dissatisfaction with your current CMS solution and the need to migrate to a new one. However, selecting the right CMS to house and manage your web project is only the first step — the real challenges arise while migrating content to your new CMS. Website migration can be an arduous and time-consuming endeavor that many folks in the CMS world tend to avoid. Contrastingly, it can be a liberating experience for those willing to take their current web project a step forward with a new CMS solution.
Website Migration. Options and Strategies handbook aims to provide you with a full walkthrough of the website conversion process and all the necessary information for you not to be scared of.
Specific Topics Include:
Ideal CMS
Content Migration Approaches
A Look at Automated Content Migration
Download this ebook and get ready to go through the migration process without ringing the bell of a developer!