Service Providers
We at CMS2CMS migration service, do care that our customers get not only a fully automated forum and website migrations but a full range of post-migration services as well. That's why we compiled a list of reliable companies which can help you with your website needs such as website development, design, support/maintenance, consulting or any other service you may need during or post website migration.
WordPress Service Providers
Grey Parrots is the ideal tool to unlock the unlimited potential of your brand. Starting from building an e-Commerce store and finishing with converting customers into leads, this service will lead any web project to the top.
No matter how scalable your website is, a premium WordPress hosting is available for it. Kinsta is a managed WordPress hosting provider that takes care of all your needs regarding the website. Running their services on cutting-edge technology, they will provide a safe "home" for your web-project.
Service Elegant Themes is a leader in WordPress theme and plugin development. More than half of the million customers already use their products, because Elegant Themes is the ultimate WordPress toolkit for web design and development. Be sure that after using Elegant Themes the way you build websites will change forever.
Conceptualized Design is a full-service offering customizable WordPress solutions such as Web Design, Development, Hosting, Management, and Digital Marketing. Users with any budget will find suitable assistance to keep the website up-to-date and running securely on the web.
Cloudways is a 1-click open-source application cloud hosting platform that allows building scalable apps and websites. Using Cloudways, there's no need to worry about management of the server and its security because all cloud servers on Cloudways service are highly protected.

InMotion Hosting is a high-end Web Hosting service provider, which offers a professional solution for a reasonable price. With 24/7 US Based support, Shared, VPS, Reseller and Dedicated solutions it can satisfy the needs of even the most demanded users. As a Certified CNET Hosting Provider for 10 years, InMotion Hosting has gained popularity and recognition of the world community.
Founded in a dorm room at Florida Atlantic University, HostGator has grown into a leading provider of Shared, Reseller, VPS, and Dedicated web hosting. Now HostGator is a global provider of web hosting and related services.
Fast and secure hosting for small and medium websites, Siteground is honored to be a hosting provider recommended by WordPress.org – the most popular, community-driven site-building software worldwide.

JoomPlace specializes in developing powerful Joomla! extensions, components & modules. The company's products include eLearning, eCommerce, JomSocial & EasySocial extensions.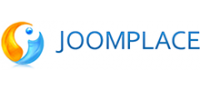 JoomDev is an international software design and development company that builds comprehensive, custom solutions for enterprise mobile and web. Here you can get the latest, fully responsive and, SEO optimized Joomla templates for all your needs.
CMS2CMS company constantly improves its work and we are happy to add more service providers to this list. In case you offer useful services for any CMS or forum platform, please check our Service Provider Agreement and feel free to request adding to the list.