Service Providers
See below the service providers who can help you with your website needs for each CMS platform supported by CMS2CMS. It can be website development, design, support/maintenance, theme/template development/customization, custom programming, module installation, consulting or other service you may need during or post website migration.
WordPress Service Providers
In the world of information technology which is constantly evolving and becoming better and cost effective The Grey Parrot is the ideal partner for you to move from legacy platforms to more scalable and cost effective open architectures and environments . We have a wealth of experience in migration of CMS and LMS like WordPress, Joomla, Drupal, Moodle to name a few. We execute the horizontal migrations in a  manner where your performance,security and compatibility will at least remain unchanged if not enhanced. We, at The Grey Parrots as the name indicates  live a culture that thrives to create tangible value for for you as our customers thereby creating an ever lasting association .We are passionate about our work and we are sure you would love to work with us.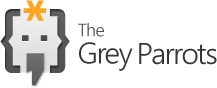 Joomla Service Providers
JoomPlace specializes in developing powerful Joomla! extensions, components & modules. The company's products include eLearning, eCommerce, JomSocial & EasySocial extensions.

Hosting Providers
Cloudways is a 1-click open-source application cloud hosting platform that allows you to build scalable apps and websites on Amazon and Digital Ocean cloud servers. When you are using Cloudways, you do not have to worry about management of your server and its security. All cloud servers on our platform are protected with a strict security regime which is made of state-of-art firewalls and safety patching systems. Plus, operating your server is not that hard either. Through the Cloudways Cloud Console, you can add new servers and applications, clone servers with its data, run cache and server functions, and monitor 15+ server and application related metrics. You don't have to worry about backups either. On our cloud platform, you get automated backups. You can also map your domain names, install SSL certificates, and restore and rollback backups. The best part is we do not limited the number of installations on your cloud servers. So, your server can run many websites as long as it is able to handle the load. Plans start from $5.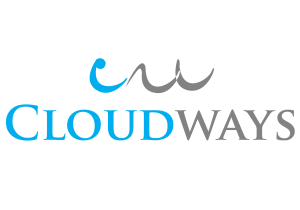 InMotion Hosting is high-end Web Hosting service provider, which offers a professional solution for a reasonable price. With 24/7 US Based support, Shared, VPS, Reseller and Dedicated solutions it can satisfy needs of even the most demanded users. As a Certified CNET Hosting Provider for 10 years InMotion Hosting has gained a popularity and recognition of world community.
If you provide custom development services for any listed CMS platform – you are welcome to add your information in the appropriate category. It's free, but there are several requirements – please make sure to check our Service Provider Agreement.