Which payment methods can I choose?
To
perform the payment
you can consider two payment methods (
Credit/Debit Card
or
PayPal
) at the 
CMS2CMS Payment Form
. Just select the one that you feel comfortable with and
'Buy Now'
.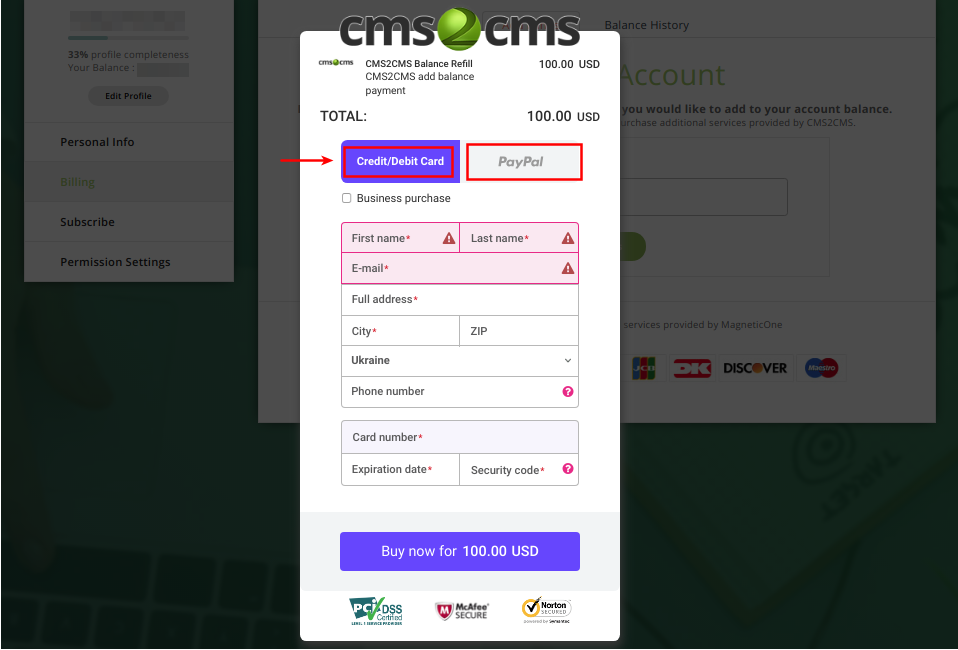 Need more help?
If you've got a specific issue with your migration or a question that isn't answered in this section, we are here for you. Feel free to contact us with your requests and we'll do our best to answer within 24 hours or less.