How to migrate Internal Links using CMS2CMS?
Internal links are those connecting two elements inside your site (for example two articles/posts).
To keep this kind of links live after migration, use '301 Redirects from Old URLs to New URLs' additional option and change domain of your New website to the domain of your Existing (the one you migrated from) website after the migration.
Learn more about 301 redirects option when moving to the New website here.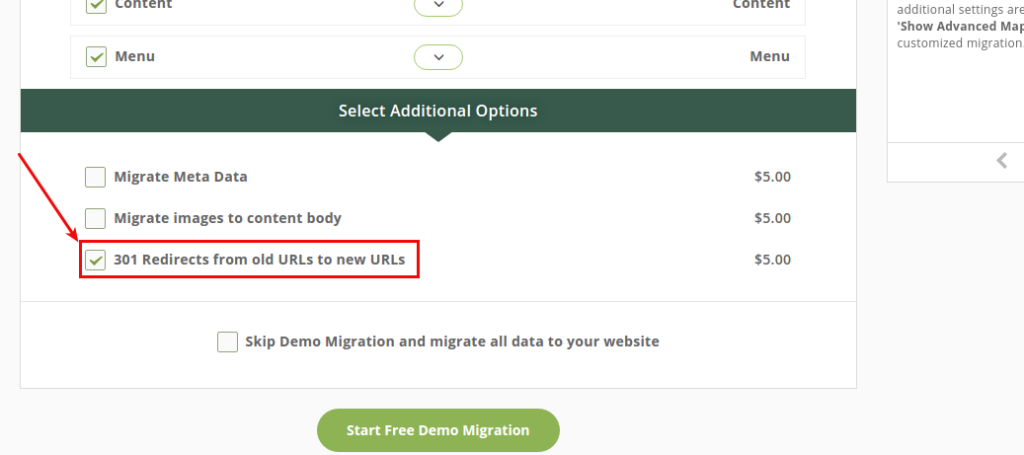 Posted in: FAQ, General Service Questions
Need more help?
If you've got a specific issue with your migration or a question that isn't answered in this section, we are here for you. Feel free to contact us with your requests and we'll do our best to answer within 24 hours or less.