Knowledge Base Help & Documentation:
How do I rebuild cache and update my XenForo forum statistics after the migration?
To update forum info after XenForo forum migration, there's a need to rebuild cache and refresh forum statistics.  To rebuild cache on your XenForo forum follow these steps:
Go to the Admin pannel;
Find there 'Tools' section;
Press "Rebuild Caches";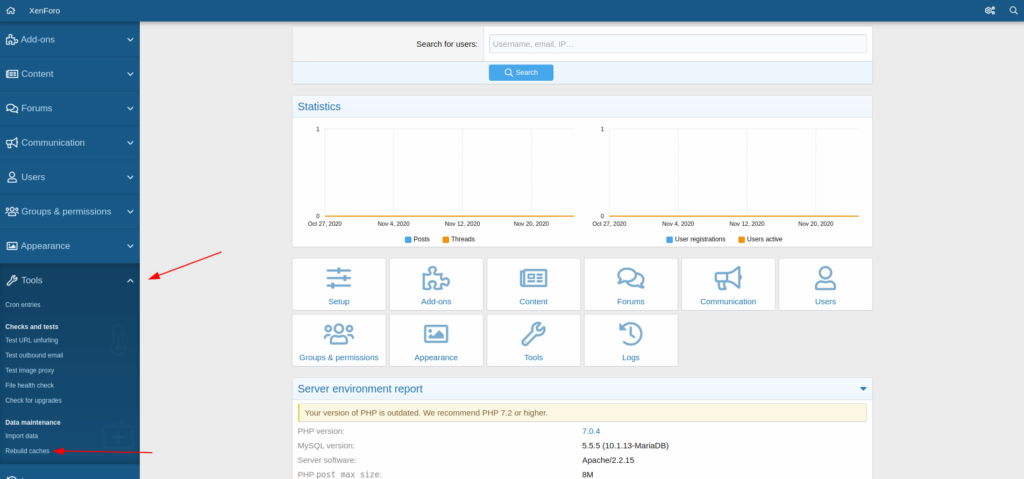 Click 'Rebuild Now' buttons next to the following XenForo forum data – threads, forums, user caches, attachment thumbnails. poll information, daily statistics and post embed metadata.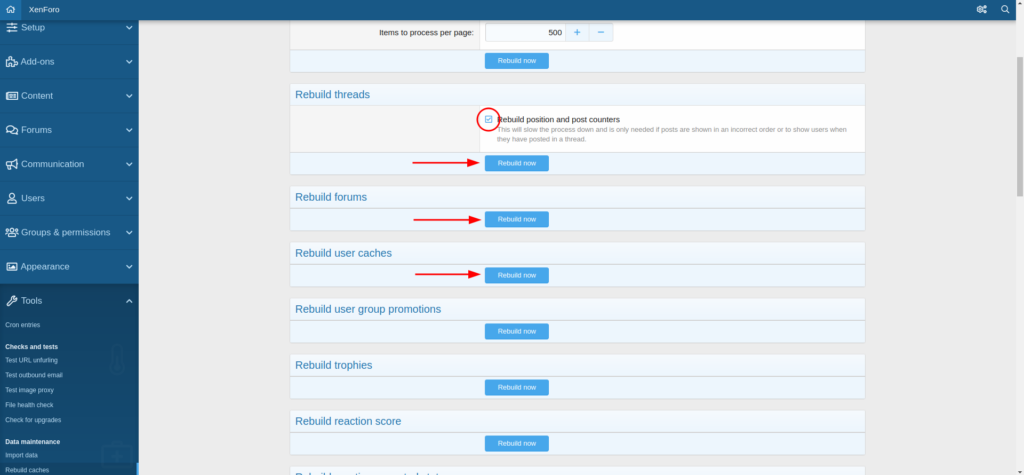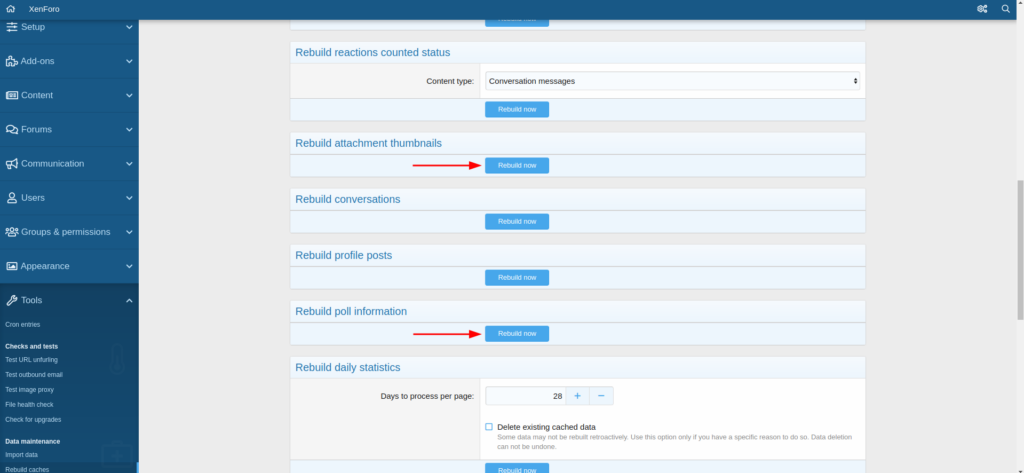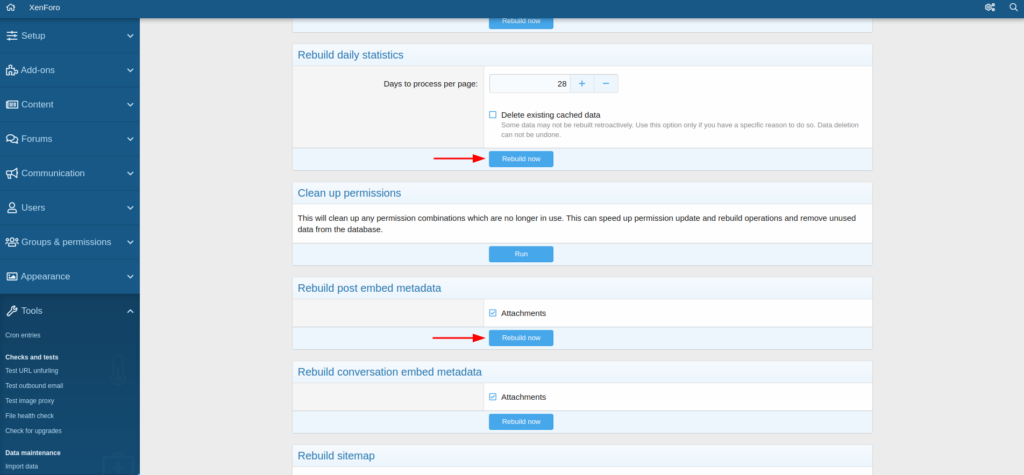 After that, go to Forums > Nodes and Save all the changes.