How can I resynchronise forum statistics on phpBB?
In order to get the valid forum statistics visible after phpBB migration, you have to resynchronise them.
To do this procedure correctly, please, follow several simple steps:

Go to you phpBB Administration Control Panel;
Within tab General, find "Resynchronise or reset statistics" section;
Press a "Run now" button for the following fields: Resynchronise statistics, Resynchronise post counts, Resynchronise dotted topics.
To get all the changes applied to your forum visible, you will also have to clear cache on your phpBB.

For this press "Run now" button next to "Purge the cache" option.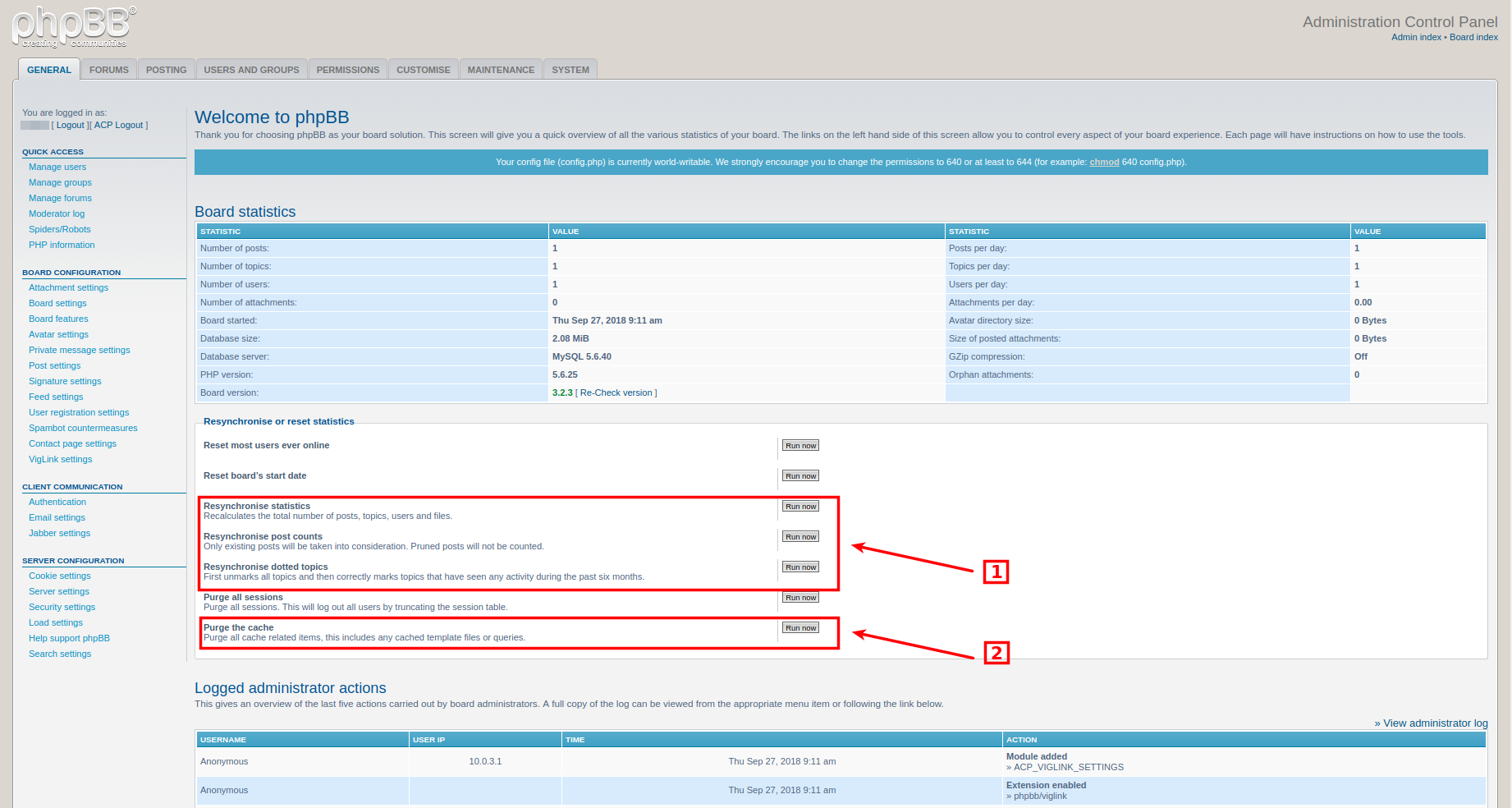 Posted in: FAQ, phpBB, Specific CMS&Forum Questions
Need more help?
If you've got a specific issue with your migration or a question that isn't answered in this section, we are here for you. Feel free to contact us with your requests and we'll do our best to answer within 24 hours or less.