Knowledge Base Help & Documentation:
How can I add funds to my account?
To proceed with the payment please follow the next steps:
1. Within your dashboard, after you've Signed In/Up, click on the 'Add Funds' button.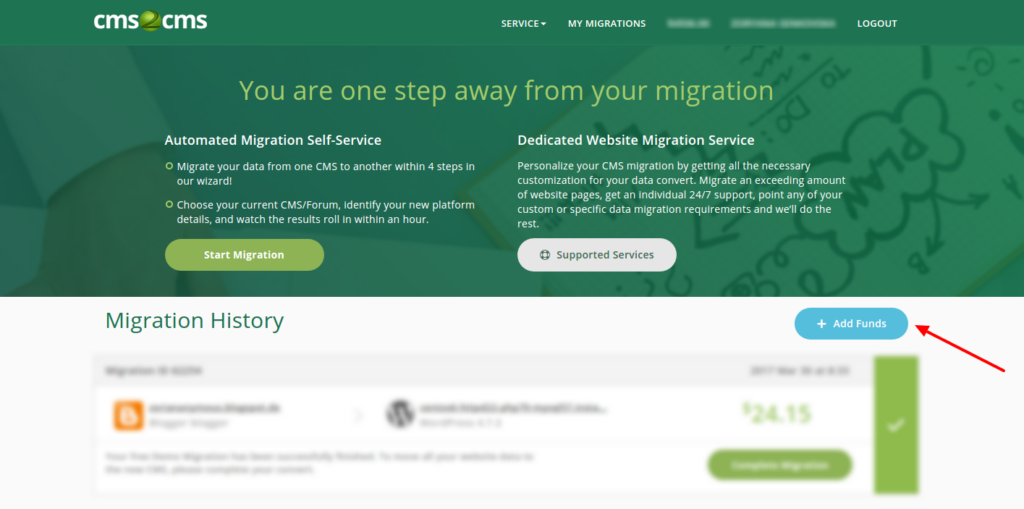 2. Then enter the amount of money you want to add to your account: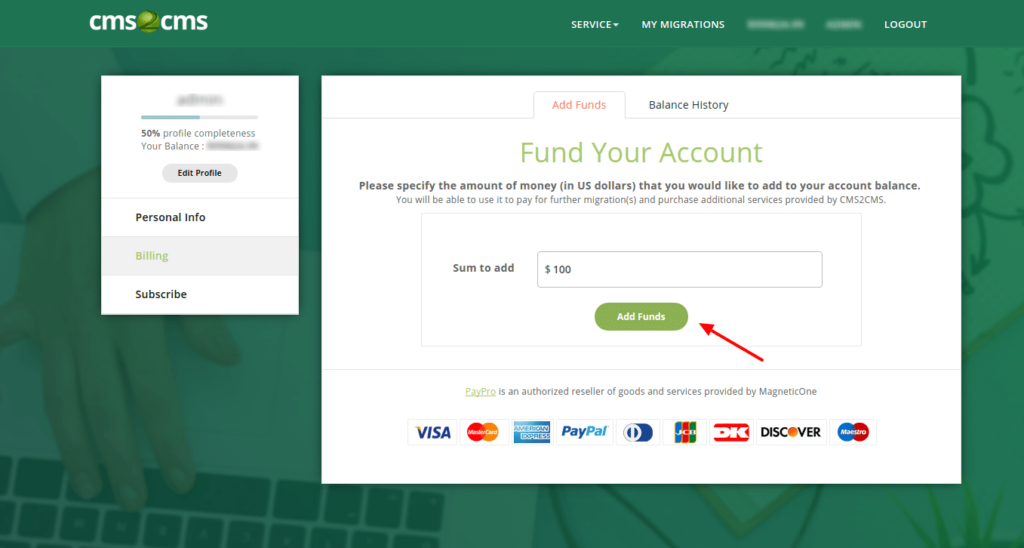 3. When ready, you'll see the CMS2CMS Payment Form to continue with the payment process. There you'll be asked to select a Payment Method (choose Credit/Debit Card or PayPal) and fill in the required fields.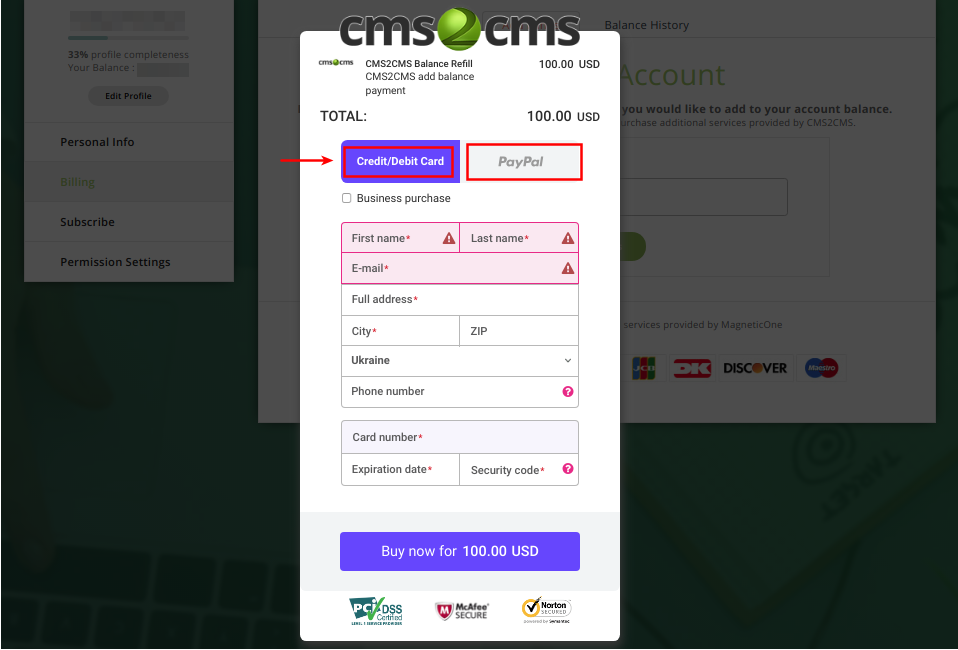 4. Right after your Demo is completed, click on a 'Complete Migration' button and you'll be redirected directly to CMS2CMS Secure Checkout