I don't want to be VAT charged.
If you are a
business
with a valid VAT ID - you don't have to pay VAT. Tick on 'Business Purchase' and just enter your VAT ID in the appropriate field of the PayPro payment page. In case you have already performed the payment, just send a letter to support@payproglobal.com with your order ID and VAT ID to be refunded the tax amount.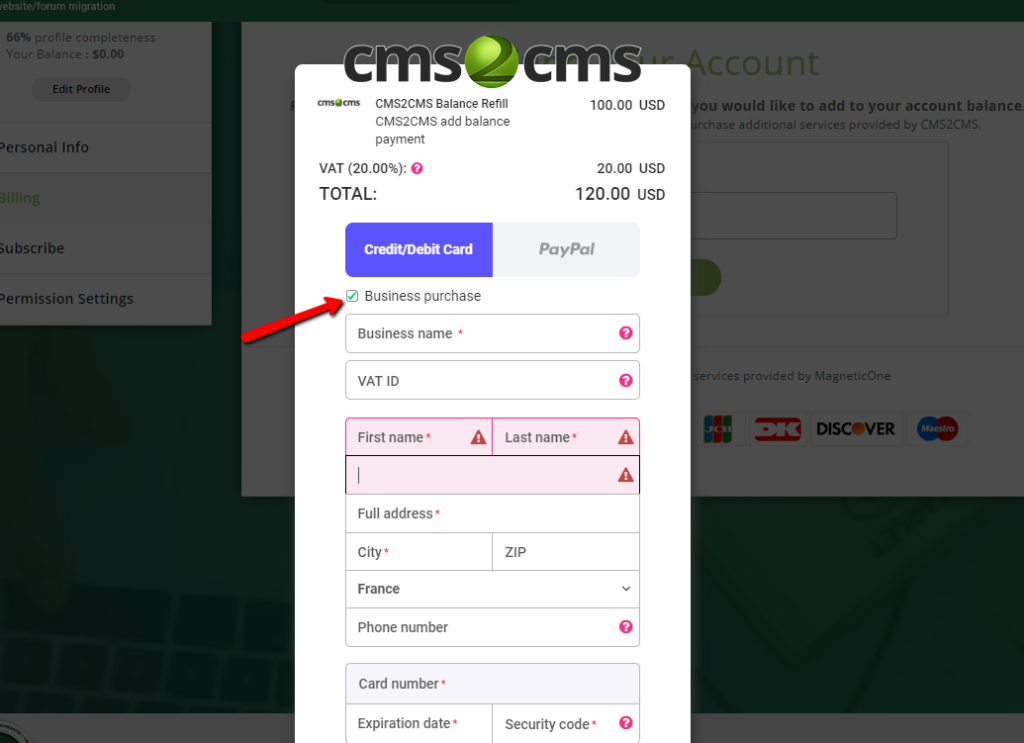 Need more help?
If you've got a specific issue with your migration or a question that isn't answered in this section, we are here for you. Feel free to contact us with your requests and we'll do our best to answer within 24 hours or less.