What is the Connector Plugin and how to Install it on WordPress manually?
CMS2CMS Connector Plugin is designed to establish the connection between your Existing website and your New WordPress site.
In order to install the CMS2CMS Connector Plugin, you need to initiate your Migration setup. After you have specified the type and URL of your Existing and New WordPress site, you'll be asked to install the CMS2CMS Connector Plugin. There are two ways to do it: automatic and manual.
Follow this step-by-step instruction in case you want to install the connector plugin manually on your WordPress site.
1. After providing the details of your current website, choose a new CMS – WordPress. By clicking the "Install Connector Plugin" button, you will be redirected to the WordPress admin panel. Log in using your username and password.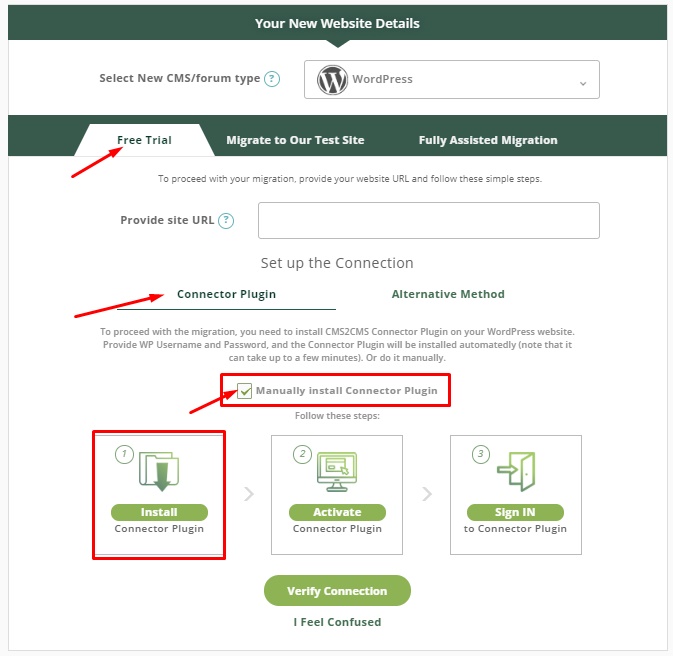 2. After the authorization, you will be redirected to this page. Press the' Install Now' button here.
3. At the Admin panel press the 'Activate Plugin' button.
4. Click on the "CMS2CMS Connector Plugin" plugin and log in using  CMS2CMS account details.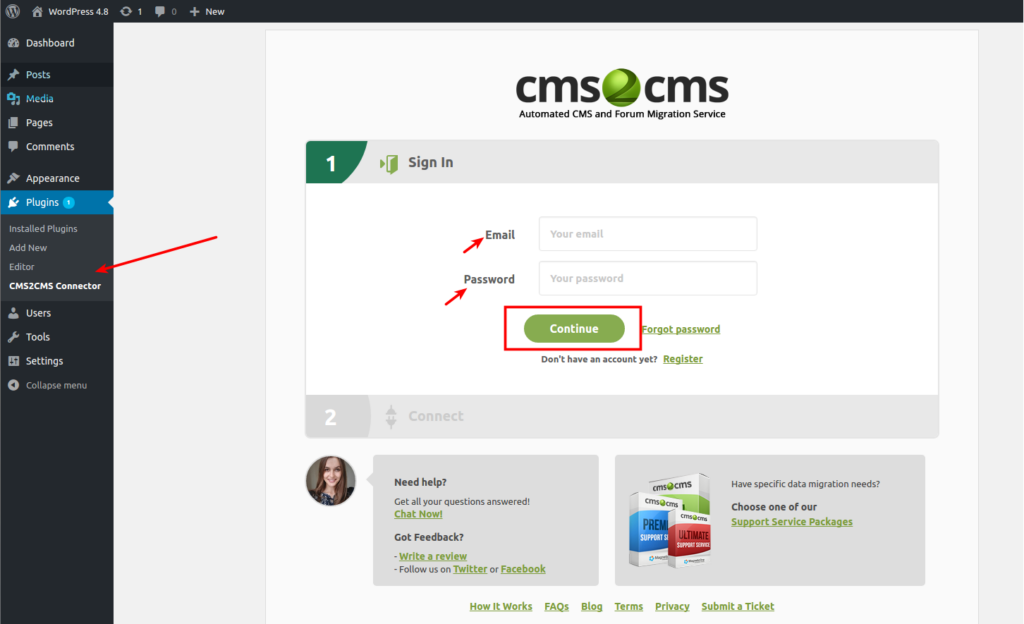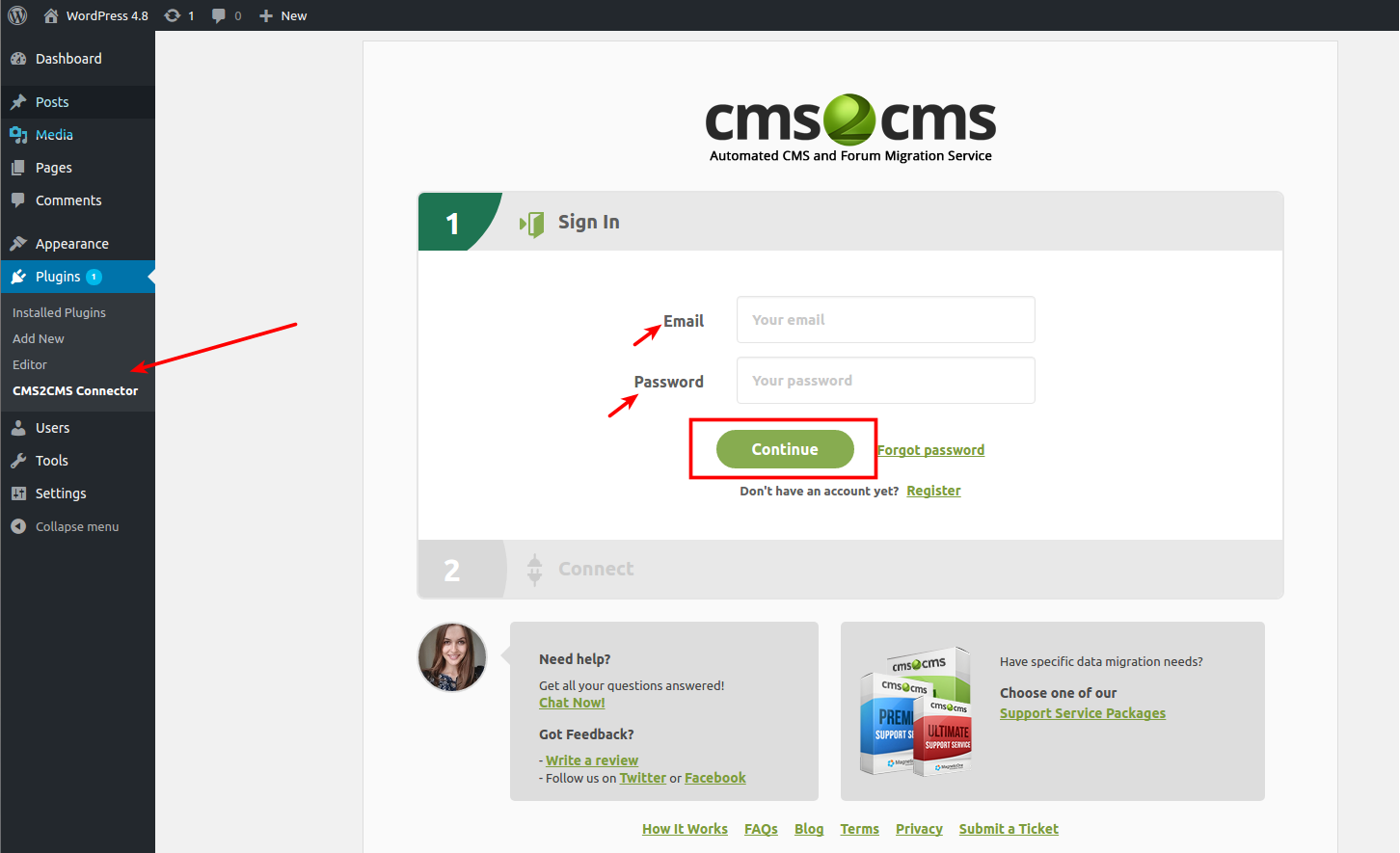 5. After that, you will be redirected to the Migration Wizard to proceed with your migration.
Posted in: CMS2CMS Plugins Troubleshooting, FAQ, How To Use CMS2CMS Migration Plugins?, Specific CMS&Forum Questions, WordPress
Need more help?
If you've got a specific issue with your migration or a question that isn't answered in this section, we are here for you. Feel free to contact us with your requests and we'll do our best to answer within 24 hours or less.