Drupal Gardens has been specifically developed to quickly create websites that look good and work well without shelling out for a developer. Despite all the advantages associated with this CMS solution – it has one major drawback that now makes tens of thousands of users think over switching from it. To be specific, on 1 August 2016, Acquia will bring support for Drupal Gardens to an end – therefore, those who have their websites based on Drupal Gardens should decide which CMS option they're ready to relocate to.
CMS2CMS automated migration service can more than help you to easily go through the switching process without digging deeply into codes and scripts. If you are ready to give a try to one of the mainstream CMS – just drop us a line using the form below and we will shortly provide you with the answers:
which Support Service Package will suit you best.
In order to implement your custom CMS migration – just drop us a line.
Request Your Custom CMS Migration
[contact-form-7 404 "Not Found"]
Save your Time and Efforts for Migration!

All-in-One Migration Service
Your migration requires customizations or you just don't have time to take care of it by yourself? Get All-in-One Migration Service and allow CMS2CMS technicians take care of the transfer for you!
Purchase a suitable Support Service Package and your information will be moved according to your needs, saving your time and efforts.
What People Say?
I have completed my migration. Thanks. It was fantastic.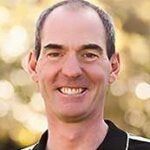 CMS2CMS stuck with me through a difficult migration—their responsiveness, patience, and support were a pillar to making this happen. I'll definitely be back 🙂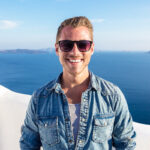 I just migrated a site from Wix to Wordpress and both Andrew and Vitaliy were very helpful. They responded quickly to all my questions and helped me out when I got stuck. I highly recommend them, and I will use them again.