These days, with the increased use of of Social Media (Facebook, Twitter,etc.), forums still remain very popular. If you are on the road to pick one between SMF and bbPress, you're probably baffled about the similarities and differences they share with each other. This post aims to look for specifics on why people prefer migrating from SMF to bbPress and present all-the-way route of migration from one forum application to another.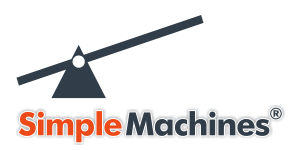 Simple Machines Forum — SMF in short — is a free, professional grade forum application that allows to set up an online community within minutes. The software is extremely powerful and advanced, and currently is considered to be probably one of the most robust forum applications available at the market. It is a good choice for those willing to settle a reliable, simple to install, all-in-one forum software instead of a plugin or an extension to a content management system. In fact, users find a lot to like with the platform: ability to search for topics and keywords, RSS feeds, multiple language support,WYSIWYG editor, gazillion of amazing plugins and themes, etc. Considering the price of SMF (it's free) – many users can't beat it.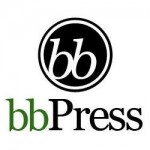 bbPress, as its name portrays it, is the official forum package from the famous WordPress developer teams. Therefore, this forum application is often treated as an optimal solution for those users who already host and manage their own WordPress blog and wish to enhance it with forum capabilities. bbPress has leapfrogged ahead of SMF due to the following reasons:
Developed for WordPress, bbPress utilizes the same WordPress core and follows the same coding standards as WordPress.
Integrates with any WordPress theme without any painful modifications.
Provides nearly 100+ plugins available to do just about anything you want.
Since it does not have a lot of bloat, bbPress is fast and lightweight.
In a nutshell,  bbPress is plain and simple forum software, that is easy to use, easy to administrate, fast and clean. But don't let its simplicity deceive you – underneath the gleam, it's got some powerful features and is highly customizable.
bbPress sounds like a good choice for you? Scroll down and check up the infographic below. The information provided here has been specifically compiled to make the move from SMF to bbPress seamless and trouble-free. 
The following two tabs change content below.
Valentyna Tysiachna
Valia is a vivid CMS platforms observer, that's why she found her dream job of marketer manager at CMS2CMS migration service. Keen English learner, music lover and passionate content writer, she enjoys constant improvement and is open to challenges.
Latest posts by Valentyna Tysiachna (see all)