Choosing the right-your-size CMS is critical to the success of your web application. If you are trying to decide between SilverStripe and WordPress – you've found the right article.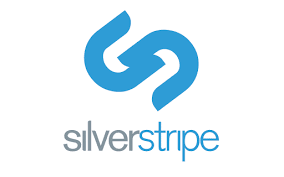 SilverStripe
SilverStripe is a powerful, flexible, and brilliantly developed piece of software with great potential ahead of it. The platform's rich set of tools for content editing makes it really simple to create and manage content. Its active and thriving community of developers and enthusiasts offers extensive support in case there occur any troubles. Great SEO features of SilverStripe ensure good search engine visibility of a website and therefore help to drive traffic to a website. However, all the benefits associated with the software have their price – SilverStripe is primarily a developer's platform, who got used to deal with codes, scripts, PHP files, etc. Therefore, if you don't mind getting your hands dirty and are searching to build a powerful web project with its mainly custom code – the platform should definitely be high on your consideration list.
WordPress
WordPress, to the contrary, enjoys the fame of being the most choicest CMS solution out there, powering nearly 20% of the web market. It has proven itself as a one-size-fits-all solution serving a good option for both green hands and veterans of a website running. With WordPress, you can get a clean, functional site up and running in very short order. Furthermore, there are myriad themes and plugins to choose from, many for free or short money, and it's particularly good for the do-it-yourselfers. The platform is blessed with its proactive community that offers a welcoming place to go when you need some tips, help, or tools in building your project. It is an optimal option for small‐scale websites that don't need cutting edge functionality.
In case, you find it challenging for you to get full advantage of SilverStripe – switch to more universal WordPress. CMS2CMS automated migration service has specifically developed SilverStripe to WordPress Migration Plugin to make your conversion across the above-mentioned platforms as straightforward and risk-free as possible. Have a look at the infographic given below and see how easy it is to convert to WordPress without hiring an expert:
The following two tabs change content below.
Valentyna Tysiachna
Valia is a vivid CMS platforms observer, that's why she found her dream job of marketer manager at CMS2CMS migration service. Keen English learner, music lover and passionate content writer, she enjoys constant improvement and is open to challenges.
Latest posts by Valentyna Tysiachna (see all)