You don't have to get stuck in long lines at the mall or wait in the cold for a midnight store opening! We make Black Friday shopping a funny and exciting experience right from the comfort of your own home. This year, CMS2CMS team join the yearly sale event to give you, our precious customers, an ability to save money on the automated website or forum data migration!
To start a pre-Christmas Discount Time with a festive mood, we offer you 30% price cut for ALL the AUTOMATED migrations with CMS2CMS. Moreover, we do not limit you in terms of time and give not 1 day but a WHOLE WEEK to use the offer. We want you made a good bargain during your Black Friday's shopping and obtain as many goods as possible! Thus, the discount comes in its force on November 21st and lasts till the Cyber Monday which falls on November 27th.
All you need to do is to enter the coupon code "Black Friday" in the provided field of the migration wizard and here it is, continue your website migration with 30% off.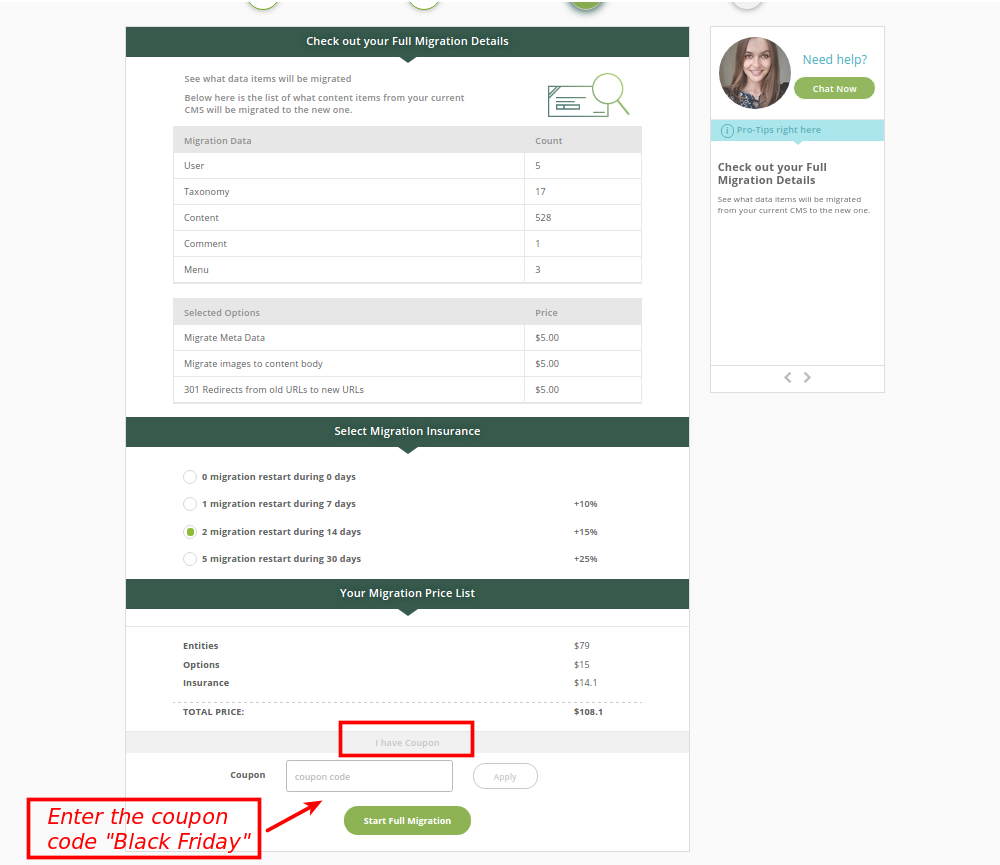 Thanks to CMS2CMS, automated website and forum data migration, big savings are looming on the horizon!
The following two tabs change content below.
Valentyna Tysiachna
Valia is a vivid CMS platforms observer, that's why she found her dream job of marketer manager at CMS2CMS migration service. Keen English learner, music lover and passionate content writer, she enjoys constant improvement and is open to challenges.
Latest posts by Valentyna Tysiachna (see all)