Nowadays it is almost essential for all business organizations to have a web presence in order to involve more clients and as a result earn more money. It is necessary to mention that to create a website can be a tough assignment, especially if you are a newbie to all these. But still, in case you want to get greater profit from your business, then you need a site that can bring you considerable success.
There is a vast amount of different platforms you can build your website on. Plone and WordPress are on this list as well. Now, let's compare these two CMSes and find out which one suits you best.
Plone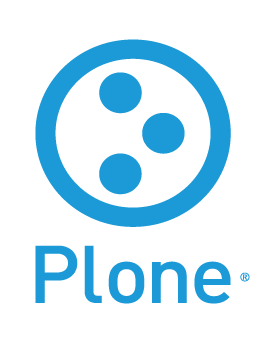 Plone is a powerful system with robust features that is suitable for business organizations with complex needs. It provides website owners with a huge degree of flexibility and control. It is easy to install the base system, however, it is necessary to pay extra attention while installation due to Plone's extensive configurability for workflow, scalability and content transformation. This CMS has a good security system and is immune to casual hacker attacks due to its design and the way the server works. That is why, for college or departmental websites where data security is extremely important, Plone is a very good choice. Due to its powerful application, Plone allows scaling with clusters, caching and load balancing.
As you can see, there are plenty of advantages while speaking about Plone but no CMS is 100% perfect. The same is about this platform. So, let's mention its drawbacks as well.
It is necessary to say that there is a problem with caching. When users make some changes to the website they may not occur because the page has been cached. In other words, you have to reload the page in order to make some modifications.
Another issue is its slow loading. It may depend on different browsers, however, when you are not logged in, the website will work faster.
Plone has a small community of useful and accessible developers and documents. To put it another way, in case you have some problems with your website, it will take you a long time to find the solutions.
WordPress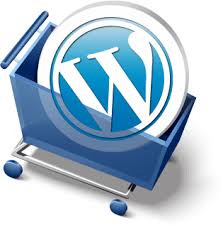 Now it is time to talk about WordPress. This CMS can be called the king of content management systems. It is also known as the most user-friendly website building tool. WordPress is an excellent choice for uncomplicated and simply arranged sites. It is extremely popular among the newbies due to its easy installation and maintenance.  WordPress has a huge plugin, theme and other application libraries. This fact enables its users to customize their websites in different ways. In other words, there are few things WP can't-do. One of the most remarkable features of WordPress is its strong SEO capabilities. Due to the tight 'friendship' with Google, your website can take upper places sooner.
However, as we have mentioned before, no CMS is perfect. Thus, WordPress has its disadvantages as well.
Due to lots of installations, WordPress is often the target for the hackers. WP isn't properly secure out of the box, that is why you will have to install third-party plugins to change this situation.
WordPress is constantly developing CMS and releases new versions all the time. It is a good thing in many ways but sometimes these updates are incompatible with older plugins.
Now you are aware of all the pros and cons of Plone and WordPress CMSs. The next thing you have to do is to decide which one will meet your needs. In case you want to change the platform you've chosen before, you can easily do it with CMS2CMS Universal Migration Plugin. To put it another way, you can migrate your Plone website to WordPress with no efforts at all. So, don't waste your time any longer. Make a choice and enjoy the results.
The following two tabs change content below.
Valentyna Tysiachna
Valia is a vivid CMS platforms observer, that's why she found her dream job of marketer manager at CMS2CMS migration service. Keen English learner, music lover and passionate content writer, she enjoys constant improvement and is open to challenges.
Latest posts by Valentyna Tysiachna (see all)