In case you are running an HTML website and thinking about migration to WordPress – this article is right for you. This CMS provides a much better content management system that allows maintaining a site on a completely new level. CMS2CMS has the best tool that can perform the WP migration for you in a few minutes. This content management system is so simple in use that even a tech novice will handle it easily.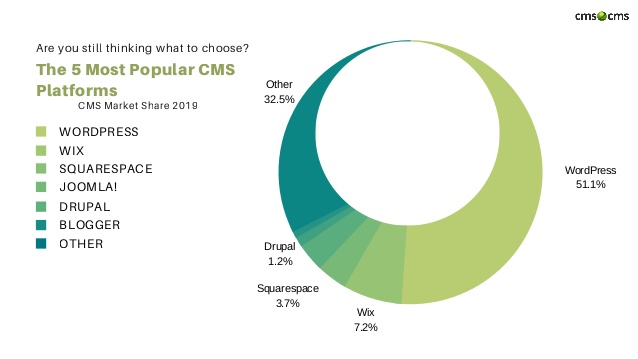 Statistics currently demonstrate that WordPress is the leading platform for maintaining a website. It is ahead, far outstripping Joomla, Drupal, and others by a large gap. It proves that WP offers its users some existing features that other CMSs don't. As a result, website owners have discovered all the benefits it provides, and this has triggered a significant increase in the number of WP migrations.
WordPress has captivating themes and templates, and a large number of useful plugins. It packs all the features that you will need to run your website with comfort and huge possibilities. So that's not a surprise why so many website owners are migrating their content to WordPress.
You should optimize your website to a good and workable standard. It will give your business an edge over every other one in your circle.
So why should you make that move? Below are eight reasons to migrate to WordPress.
Ease of Use
The WordPress CMS is one of the easiest out there. Users don't have to go through a series of codes when managing their website, a non-specialist without coding knowledge can smoothly run his website on this platform. This CMS enables users to express their creativity in whatever way they desire.
The simplicity of the designing process
HTML sites require a level of expertise when it comes to designing websites, but with WordPress, this activity becomes smooth. Just like managing, customizing the appearance of a WP site does not require a tech person or support. An inspiration might prompt you to redesign your website, or when you need to upgrade, you can easily edit your site and make an appearance changes. Imagine having to pay a developer anytime you want to make a change? That'll become a huge expense for you.
Abilities in SEO
Everyone who owns a website wants its pages to be discovered by online search engines. As a result, they would invest pretty much in SEO. It is an essential part of the internet. Without good SEO, your quality and unique content might sit pretty on your web page without ever being noticed. WordPress provides a colossal of indispensable SEO tools that will help you a lot in optimizing your website. Isn't it amazing?
It is mobile-friendly
Most internet users are gradually moving from desktops and laptops to mobile phones. Currently, it is 52% of internet traffic. It means that a big number of your web visitors are most likely to search for your website or keywords relating to the content on the site with a mobile phone. What then happens if your site has not been optimized for mobile users? Whether you like it or not, you'll lose a lot of potential visitors. WordPress can help you avoid this failure. It has a mobile-friendly interface for any type of mobile phone.
Multilinguality
WordPress allows web owners to build a website in whatever language they want. You do not have to worry about your web visitors or customers from foreign countries not being to understand your site anymore. A WP migration with CMS2CMS will provide you with all the languages that you so desire.
Easy to add new functions
WordPress plugins provide you with the ability to colossal extend the functionality of your website. An HTML site will require great technical skills to add contacts or a forum, but after a WP migration, you can easily use many awesome plugins that will raise your website to a completely new level! You can read more about it in our article "10 Must-Have WordPress Plugins for Business Websites."
Security
A WP migration will definitely benefit you when it comes to the security of your files and users. WordPress uses a lot of developed security updates that help to protect your website against malicious software and cyberattack. The security is really important. WordPress users don't need to invest in security plans – WP has them covered. A secured website will attract users and keep them interested in it.
Templates
WordPress included every tool a user would need in order to design and redesign his/her website effectively. There is a huge number of amazing templates on WordPress for everyone's taste and requirements.
Have you decided to transfer your website to a new CMS? Do you want to Try Free Demo Migration? Follow this instruction and you will do it in a few minutes and making the least efforts!
How to convert HTML to WordPress automatically
Create a CMS2CMS account.
Specify your website details.
Set up Migration.
Run a Free Demo Migration and check the results.
Start Full Migration.
It can be your special day – don't lose the chance to breathe a new life into your website!
The following two tabs change content below.
Sofia Luchyshyn
Marketer at CMS2CMS
Latest posts by Sofia Luchyshyn (see all)