Using HTML frames can be a very useful way of organizing a website layout, especially when a website contains a lot of reference material. While there are many advantages of HTML using, we can point out some significant disadvantages as well. Firstly, frames are not SEO- and URL-friendly, that means most search engines are unable to index HTML-based projects among others. HTML is not centralized – all pages must be edited individually. The design process is not so versatile as with most CMS – you won't be able to make your web pages dynamic and interactive.
It's always more beneficial to convert your static HTML site to WordPress because once your site has been converted to WordPress, you can easily expand it using plugins, widgets and whatnot. One of the platform positive features is its easy theming capabilities that allow changing the website design quickly. The functionality of your WordPress site can be easily extended, and that makes WordPress an optimal solution for those who have no programming skills. There are thousands of plugins available so that you can add all kinds of options to your site. Documents and articles are well structured, and easily updated any time you want, that makes WordPress SEO friendly. The platform has a thriving, engaged community of designers, developers and enthusiasts in case you get stuck.
CMS2CMS automated service is here to help you to migrate your web project from HTML to WordPress accurately and swiftly. By following these migration tips, you have a nice opportunity to improve your website without much effort:
1. Start migration by installing a WordPress. In case you already have a WP website the next step would be to install migration plugin. Visit the official WordPress plugin directory and download CMS2CMS: Automated HTML to WordPress Content Migration add-on. It will be saved in a zip format.
2. Go to WordPress Admin Panel, click Plugins, then Add New. Then find a zip file and upload it to your WP site. The last step would be to click Install Now.
3. Now activate the CMS2CMS Plugin.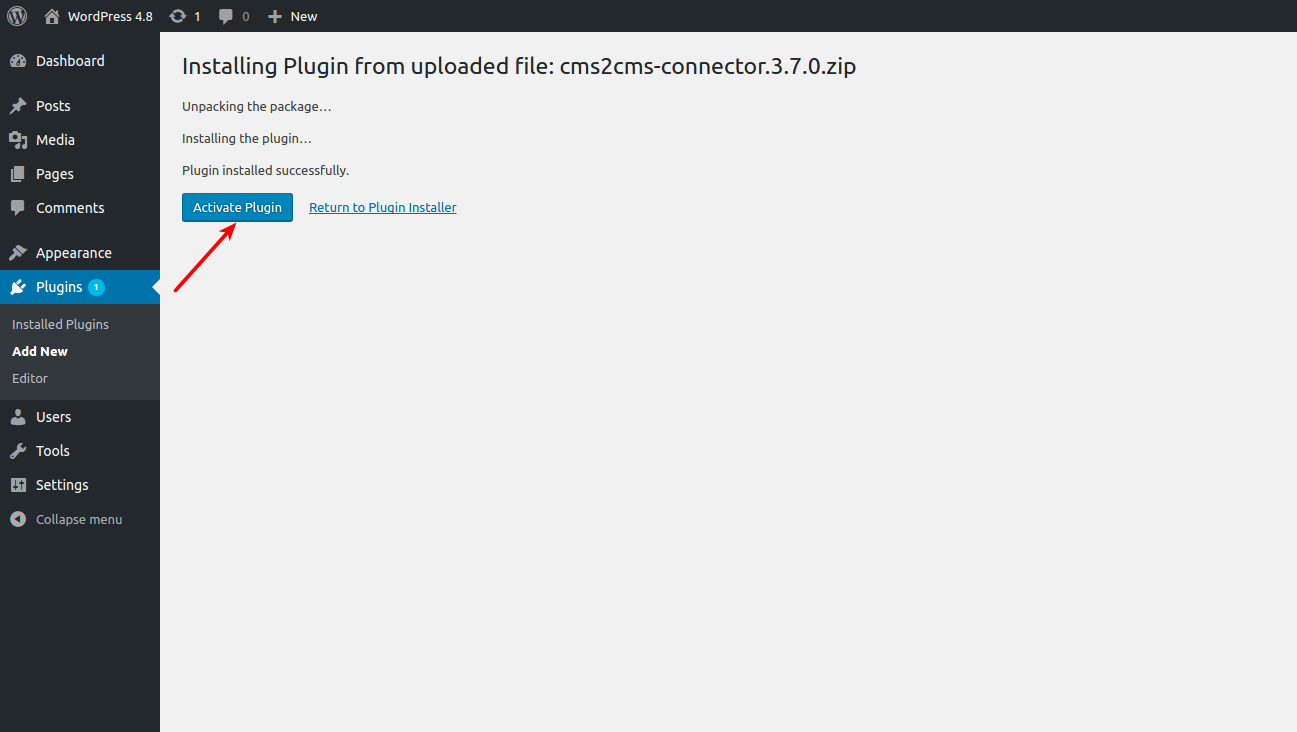 4. After that log into your CMS2CMS account.
5. Then specify HTML website URL. After that press Verify Connection button.
6. Choose the Entities you wish to migrate as well as Additional options if needed. Start Free Demo Migration that offers an opportunity to see how the service works and estimate your new website visual look. Mind that you can also skip this step and complete the migration straight away.
7. Once the Demo Migration is finished, perform Full Migration and enjoy your brand-new website!
When the transfer is complete, you will receive an email notification and be able to check the fresh look of your WordPress website.
Isn't that the easiest process ever? So don't wait up and convert your HTML website to WordPress within minutes! Also, run a free Demo to get a sneak peek of your renewed project!
The following two tabs change content below.
Valentyna Tysiachna
Valia is a vivid CMS platforms observer, that's why she found her dream job of marketer manager at CMS2CMS migration service. Keen English learner, music lover and passionate content writer, she enjoys constant improvement and is open to challenges.
Latest posts by Valentyna Tysiachna (see all)