Nowadays, running a website is not a rocket science anymore. The pressing challenges in website management are only:
the purpose of website running (whether it is a personal diary or a business project).
CMS platform.
If you take into consideration these points and state all the issues accurately, the process of your website running will be the most pleasant and favorite matters ever. Let's start from the different purposes of the web page creation.
Website Diversity: Cause and Effect
The first step you have to do for your site running is to think about the core target of your web page management. Find out the main topic of your project you may share with or consider about the services you are ready to offer. The World Wide Web abounds in the huge amount of the numerous websites of different types that serve for any demands and wishes.
Let's look through the most preferred virtual projects to distinguish the appropriate one for your web solution:
Blog is a discussion or informational site that is used for different purposes including personal diaries, business site or even video lens blog (vlog). In addition, blog may serve as an independent web page, or it may be integrated in the website and serve as its part. The blog page is characterised with its dynamic pages that should be always renewed. The extension of the blog site mostly depends on the CMS platform functionality that is discussed below.
A web portal is much more extended website in comparison to blog or simple site. Such type of the web page comprises the information gathering from different sources, it also includes search engine features, e-mail, news, entertaining, etc. You may run your portal for personal purposes as well as for corporate ones.
A corporate site is usually operated for business issues. Basically, such websites provide users with the company information. Corporate site includes the static pages – employment, contact us, investor, private policy sections, and also there are the dynamic ones that may include company news, developments and changes.
A community website serves for social and commercials groups. It may be of different types – forum, chat room, social networking service. The community websites allow people to engage in many activities, you may create the museum website, archives and other projects.
Membership site is a great solution to create the user interaction to exchange your knowledge and experience.  Such type of web page is easily updated and you may combine different kinds of files there including audio, video and written content. It is the best solution to monitor who views the content of your website and use all benefits for marketing purposes.
Now, electronic commerce websites are highly popular among the other types of virtual pages and are used for online store purposes. And surely, it requires the peculiar website builder tool that may comprise online catalog, electronic data interchange, security of business transactions.
Choosing CMS Platform Solution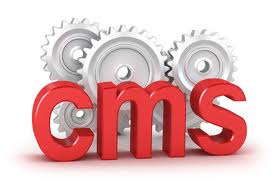 If you have already decided on the purpose of your website, it's time to select the appropriate CMS
platform for prosperous content management. Initially, we will compare the most popular softwares – WordPress, Joomla, Drupal, in order to distinguish the right one for peculiar web project.
WordPress CMS platform is more suitable for the blog and membership site running. This software boasts of its rich-featured platform, thousands of themes and plugins that make the blog management the easy meat of the minimum time spending. You may simply find the unique designer developed template that will fit to your topic. The intuitive dashboard provides you with the great framework for your virtual page running.
If we raise to speak about Drupal software, the skillful programmers and computer pros should pay special attention to this topic. Drupal CMS platform is the best tool for web portals and corporate sites running. The flexible features and functions are greatly offered for multiple and complicated web portals and sites that are run by extremely professional specialists of programming.
If you want to start your own online store or initiate your community site for social and commercial group, you should think about Joomla CMS software as the basis of your web undertaking. Joomla comprises all the features that are required for e-commerce site running, including user friendly administrative interface, high level of security and simple file sharing and management bar. And all these are provided by AceShop, VirtueMart, MijoShop or JooCart ecommerce plugins for Joomla.
In the event that you already run the website on Joomla or Drupal or WordPress and want to develop your web page at the new sphere, you may migrate your current content to the other CMS platform automatically. CMS2CMS online migration utility imports your data with flash-lightning speed, preserving all the pieces of your content without any time wasting. Just register an account and you will evaluate the moment-long migration process of your content.
The following two tabs change content below.
Valentyna Tysiachna
Valia is a vivid CMS platforms observer, that's why she found her dream job of marketer manager at CMS2CMS migration service. Keen English learner, music lover and passionate content writer, she enjoys constant improvement and is open to challenges.
Latest posts by Valentyna Tysiachna (see all)