If you are running a blog or have the intention to, then you have probably heard about WordPress and Tumblr platforms. Although both of them pursue the same aim, they are very different. So, let's have a comprehensive overview of these two CMSs in order to understand which one can fully suits your needs.
Tumblr is a great solution for those who want to share their list of ideas, photos and videos with the world. It is easy to use and has a great user interface on the back end. Moreover, the photos which have been posted within Tumblr community can be watched really frequently. This blog publishing platform comes not only with the advantages but also with the drawbacks. The most notable of them is the fact that Tumblr platform is used for 'micro blogging' and it is not the best place for long posts.
WordPress has started as a blogging system but later it has evolved to be a full CMS. It has lots of advantages, for instance it provides its users with numerous plugins, widgets and themes which are used to add more functionality to the website. WordPress is considered to be the most user-friendly CMS.
So, in case you have already started a blog on Tumblr but now you would like to have it on WordPress, then you should know that there is the possibility to change one for another. With CMS2CMS: Automated Tumblr to WordPress Migration Plugin it is possible to perform the switch easily and fast. It should be also mentioned that the process of conversion will be fully automated and accurate using this tool. In case you don't know how to convert your content properly, then here is the step-by-step instruction which will help you with this.
1. To start, you need to visit the official WordPress plugin repository and find 'CMS2CMS: Automated Tumblr to WordPress Migration' plugin. After that, download it to your PC.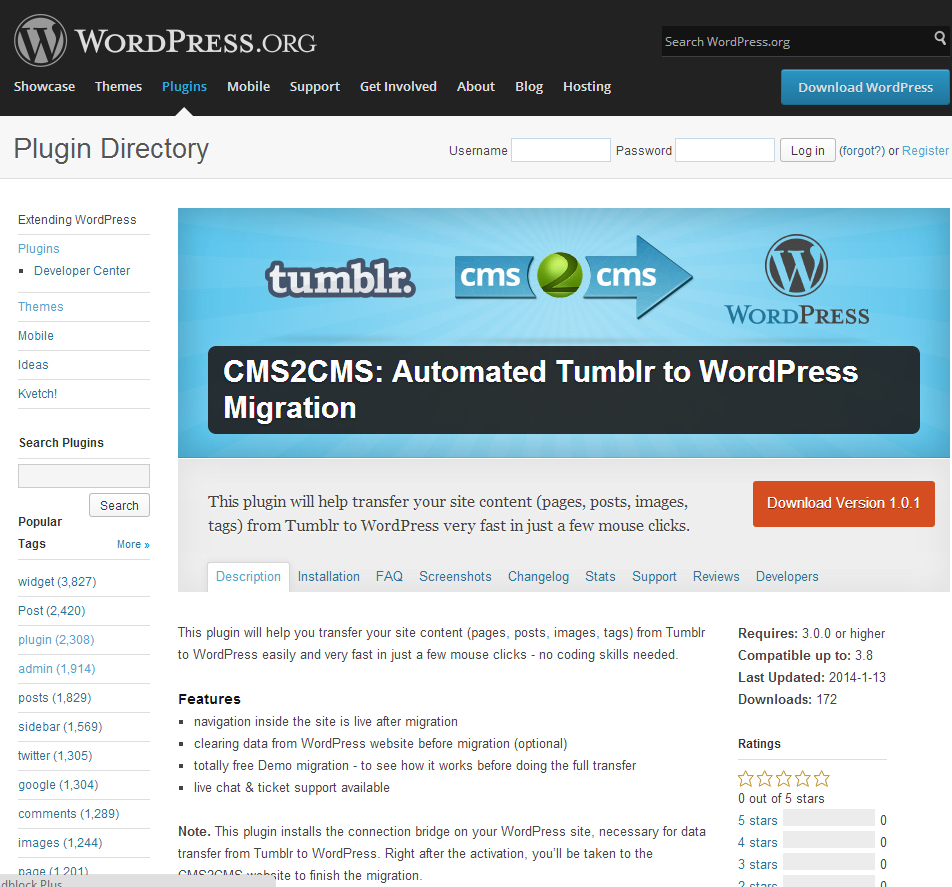 2. The next step is to go to WP admin panel ? Plugins ? Add New and upload the zip file to the WordPress plugin directory.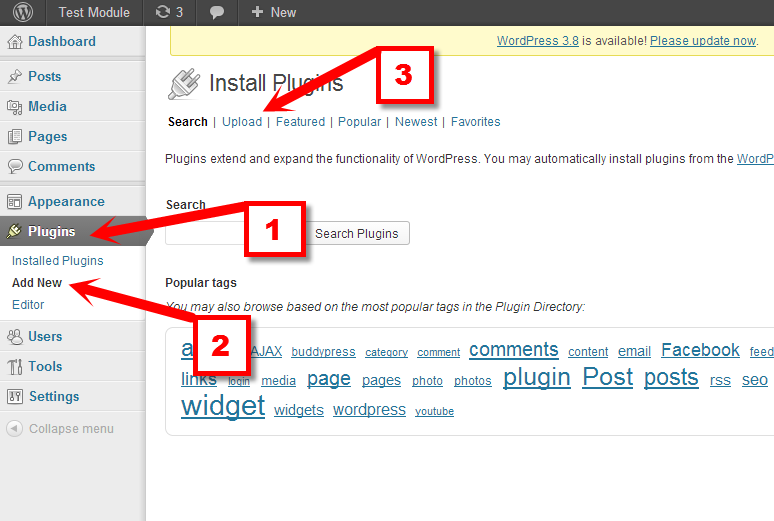 3. Now it is time to activate the uploaded plugin.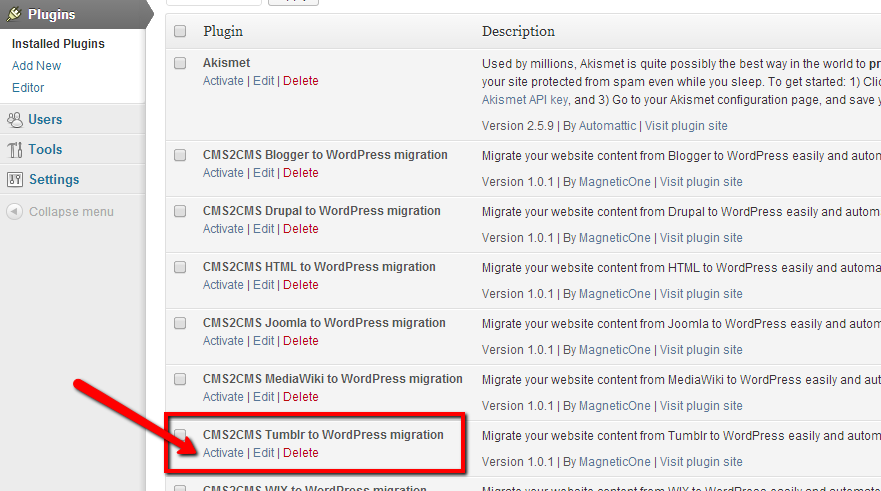 4. Now you will be asked to register the new CMS2CMS account.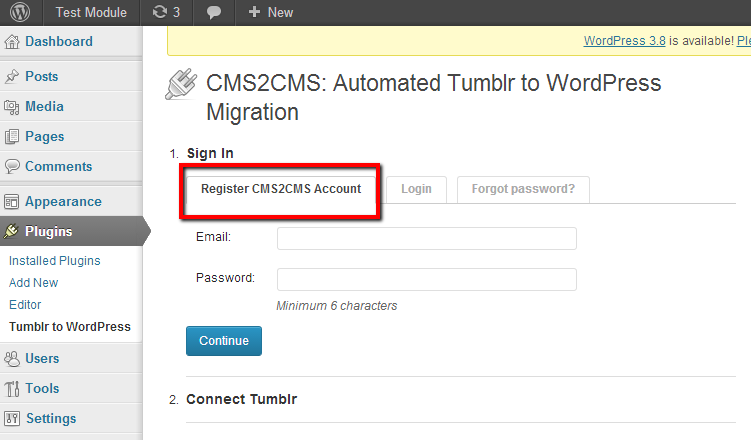 5. After that provide your Tumblr website URL into the corresponding field and press 'Continue' button. Now you will be automatedly redirected to the CMS2CMS website to complete your migration.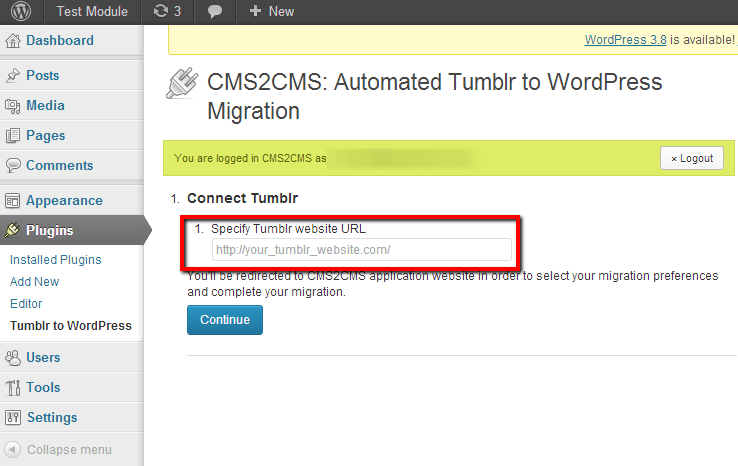 6. Now you need to provide the Current and New website URLs into the following fields.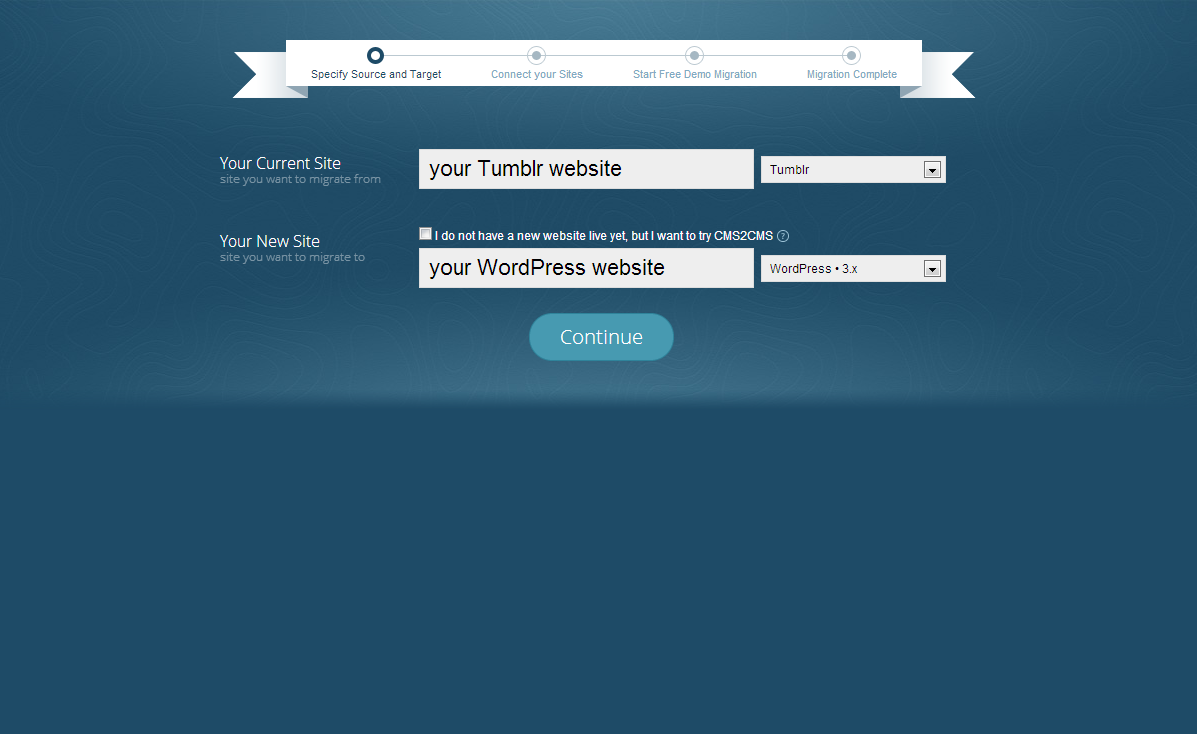 7. The next step is to provide your Tumblr website access details which are the login and password.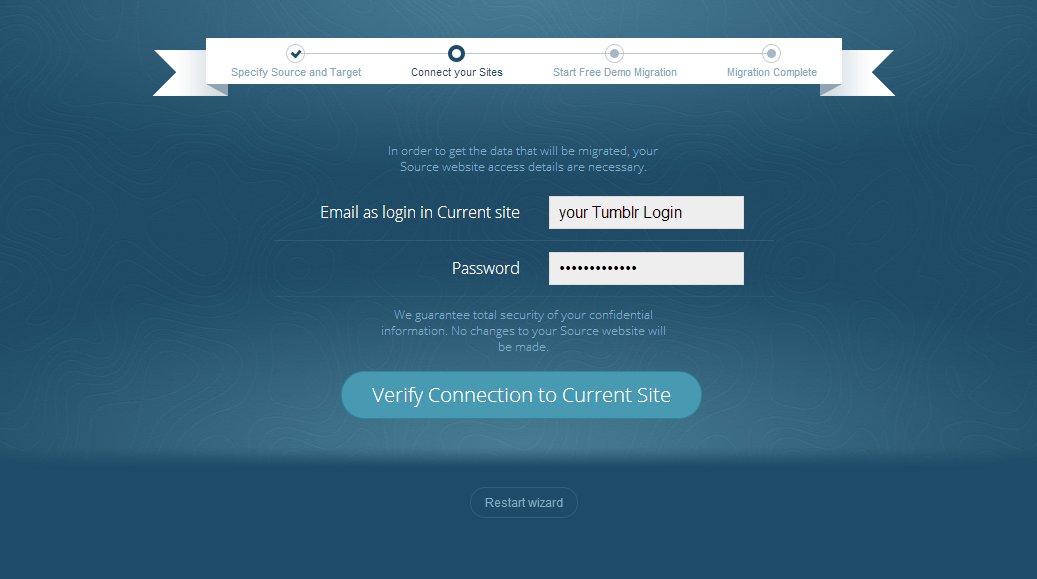 8. The next step would be to download the connection bridge to your computer. It is a special file which will establish the data transfer from one site to another. You should extract it from zip file and upload to to Tumblr root directory.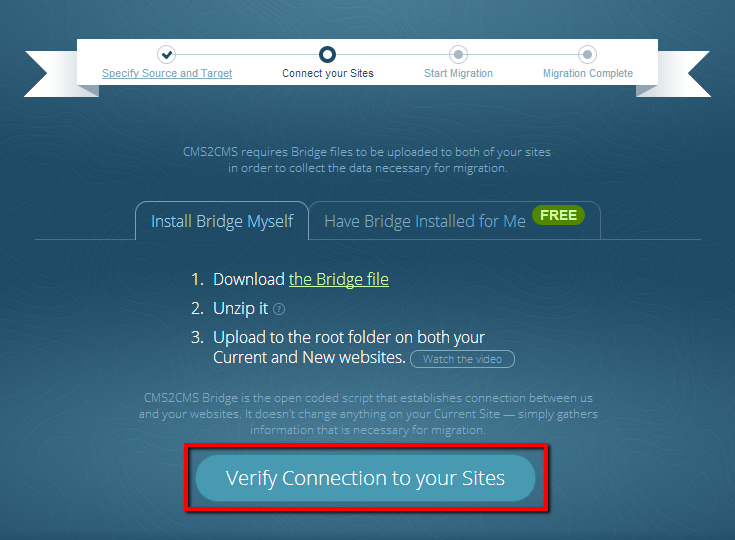 9. Now you will have to choose the additional options. They are the following:
Migrate Media – to have images moved;
Make URLs SEO friendly – to have internal links formed according to SEO URL structure on WordPress website;
Clear Target website data – delete the test content from WordPress site.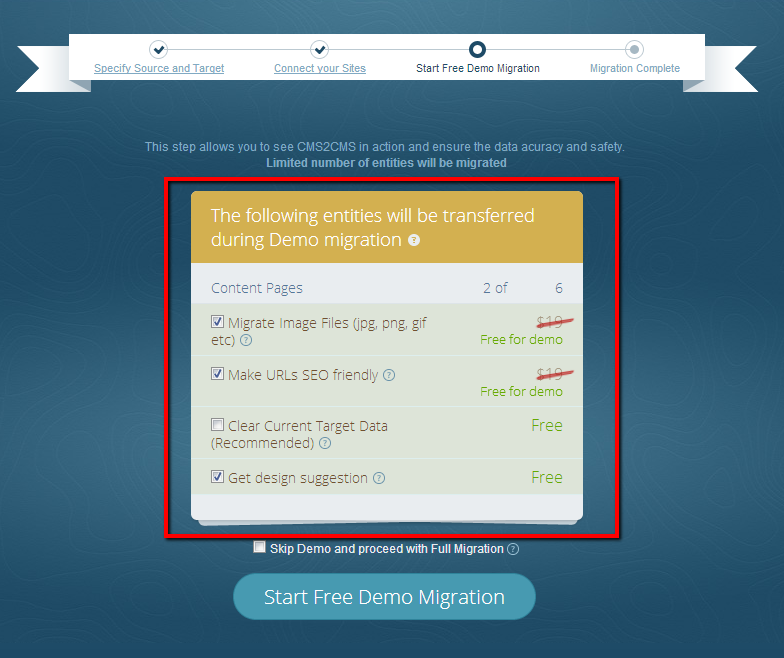 10. After that you can try a free Demo Migration. In a few minutes, you will receive the message that your migration is complete with the link to your new WordPress site. You will be able to estimate the new look of your web project and the results of the migration.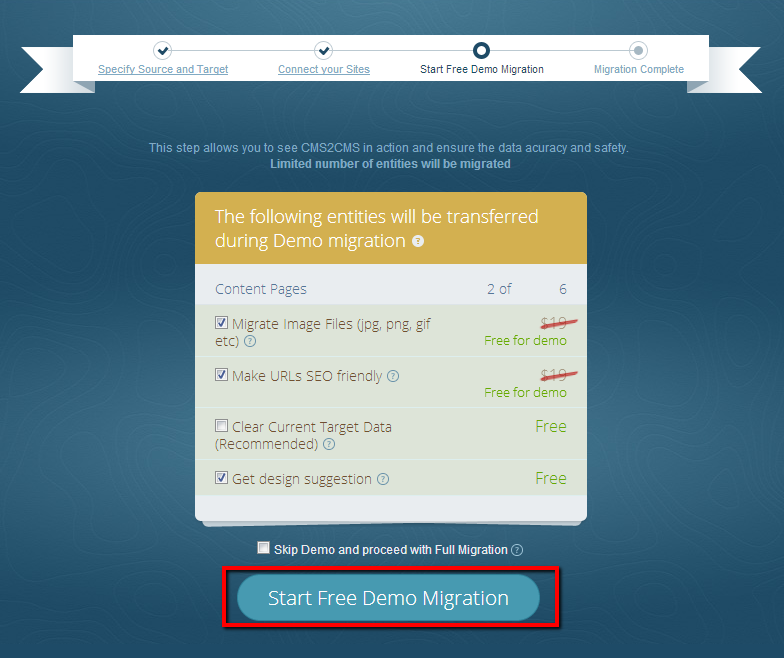 11. The last step is the Full Migration. After running it, you will be able to evaluate the real results and enjoy your newly backed WordPress site.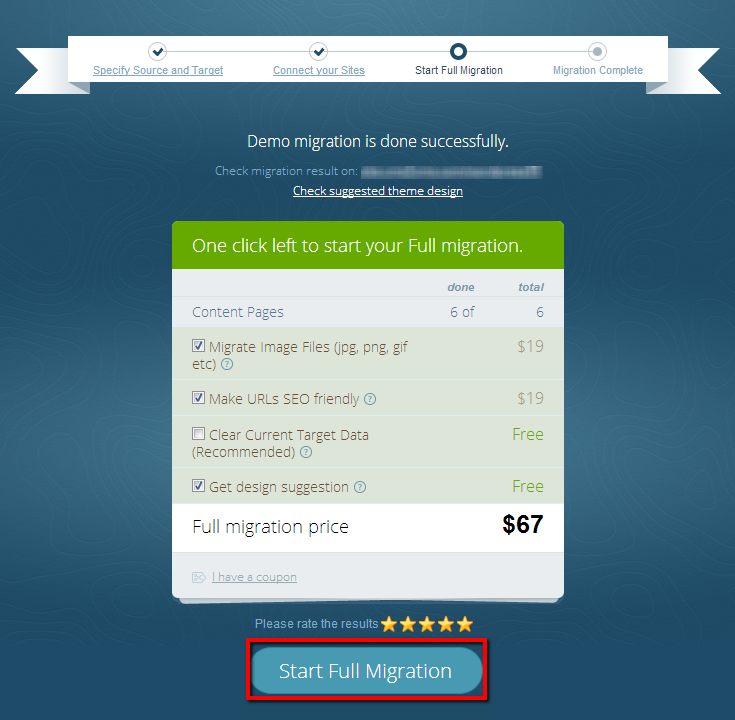 Now, you know how the Automated Tumblr to WordPress Migration plugin works. So, make your decision and enjoy the results.
The following two tabs change content below.
Valentyna Tysiachna
Valia is a vivid CMS platforms observer, that's why she found her dream job of marketer manager at CMS2CMS migration service. Keen English learner, music lover and passionate content writer, she enjoys constant improvement and is open to challenges.
Latest posts by Valentyna Tysiachna (see all)